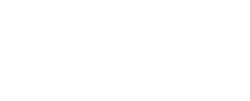 2022, like 2021, was both a pretty important year for me personally, and a year that contained a lot of excellent music. I think I'm in the best mental state I've been in since way back in 2015, when I was 13 years old, and I heard so much music this year that I'm expanding 2021's top 10 list to a top 20, against my better judgment. If you think any of these albums sound interesting, please check them out, as they certainly are more accurately represented by their sound than by my words.
#20: Brian Eno - FOREVERANDEVERNOMORE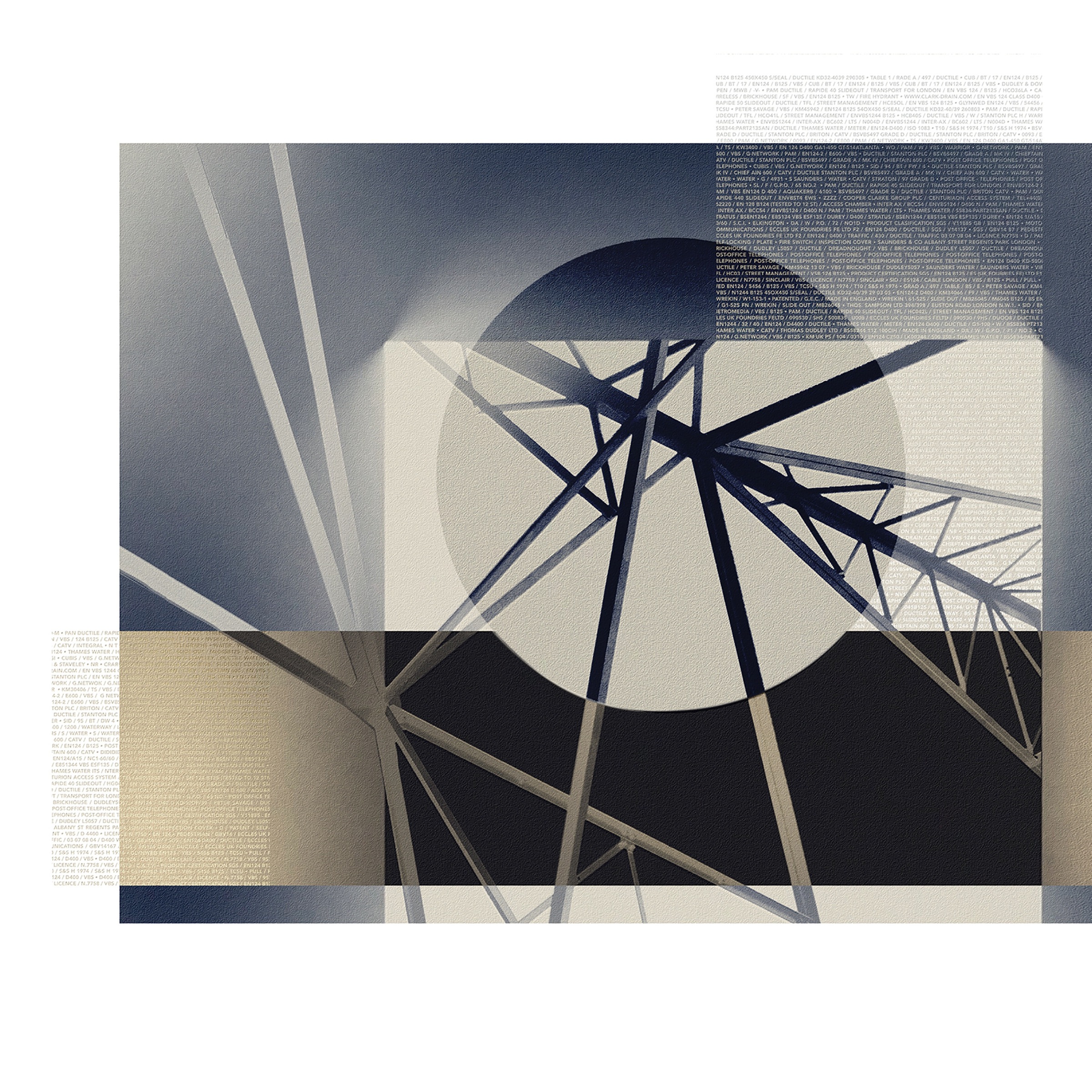 Ambient/art rock legend Brian Eno has delivered his first album with vocals since 2005's Another Day on Earth, and the return to more pop-based song structures seems to have reinvigorated his talents, resulting in one of his best albums in a very long time. FOREVERANDEVERNOMORE spends most of its 45 minute runtime exploring the sounds of ambient pop, a genre that Eno helped lay the foundations for on the second side of his album Before and After Science, way back in 1977. Not being one to retread ground, though, this time around Eno is experimenting more with discordant blips of static, while still keeping a relatively calm atmosphere and his vocals, which are still as potent as ever even as he approaches 75 years of age. Songs like "Icarus or Blériot" and "Garden of Stars" showcase this foreboding-yet-tranquil sound, while others like "Who Gives a Thought" and "Sherry" focus solely on the calmer, almost mantra-like qualities that ambient pop songs can take on. Other tracks, like "We Let It In" and the closer, "Making Gardens Out of Silence", take this a step further by featuring repeating vocal samples that feel almost ritualistic in the context of the droning ambience that surrounds them. Some more melancholic piano-driven tracks and a few instrumentals round out FOREVERANDEVERNOMORE's tracklist, meaning that the album features pretty much every substyle of music Eno's tried out since his abandonment of rock 45 years prior. For anyone looking for a good entry into the ambient genre, or meditative music that isn't so formless as to be distracting, or just for an album that emulates the feeling of being stuck inside on a rainy afternoon in the most wonderful way, Eno's latest offering is definitely something to check out.
#19: Naked Flames - Miracle in Transit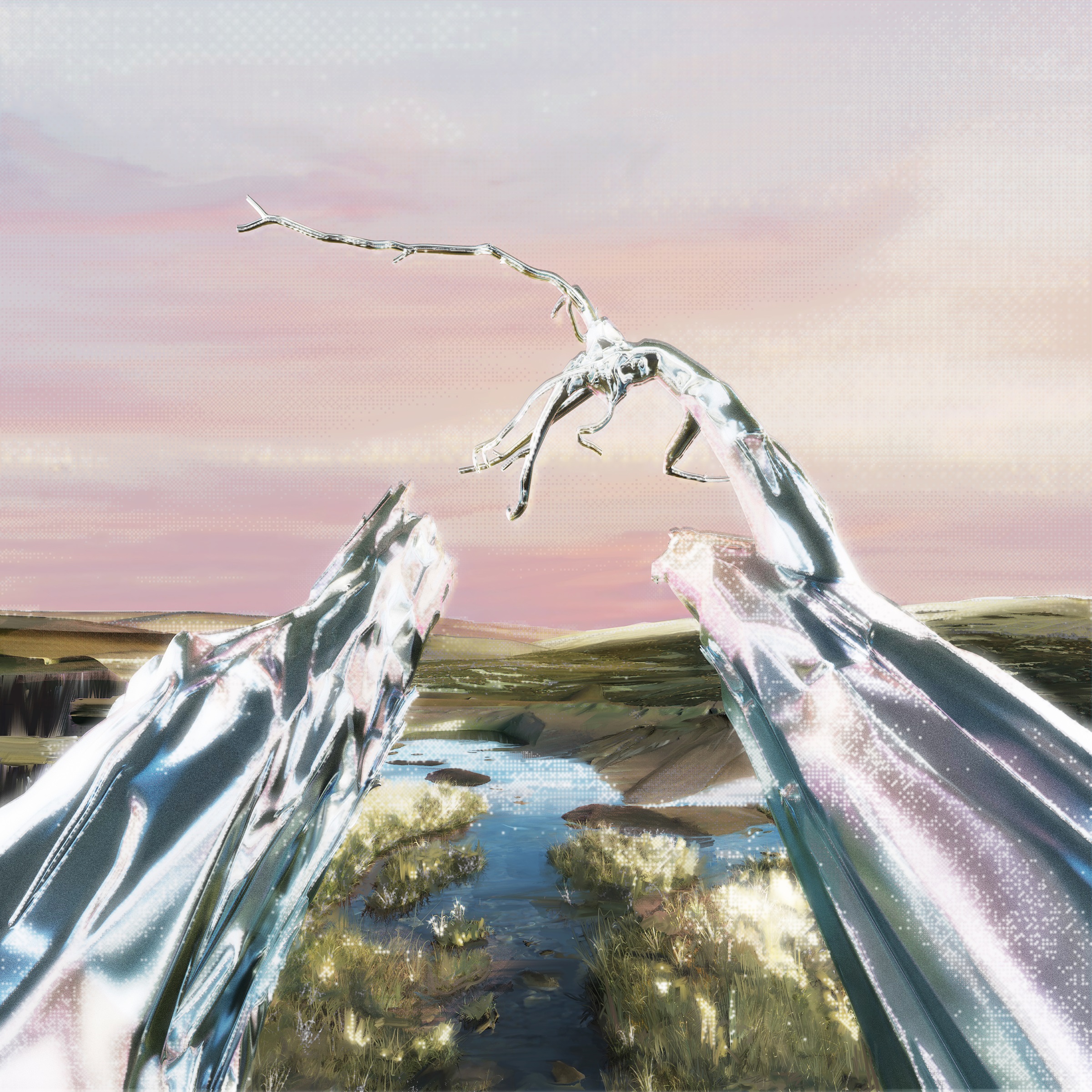 British electronic musician Naked Flames has been releasing music since 2017, but has only begun to be noticed rather recently in indie music circles, both as a result of this album and its predecessor, 2021's 247 365. While I haven't had the chance to get around to that album yet, it's not difficult to see why Miracle in Transit has begun to garner its 23-year-old creator a following, as it serves up a delicious and unique style of house that's left me wanting for more. From the moment opener "Pan Matsuri" kicks off with an elevator music-inspired intro that slowly gives way to a propulsive, vocal sample-driven workout, this album provides track after track of intensively creative dance music, featuring a combination of atmospheric synths in the background, squelchy basslines taking the lead, and complex-yet-still-danceable drum patterns pinning down the tracks, all of which move at a brisk pace of at least 130 beats per minute. I've heard a lot of people compare this album to the sort of music you might hear whilst playing a racing game, and I agree wholeheartedly: Miracle in Transit takes the "Transit" part of its title very seriously. The album feels perfect for driving through any number of different locations on a highway, soundtracking one of the most boring-yet-taxing experiences of life, the humble road trip, and transforming it into something both exciting and inviting. In keeping with this transportation theme, I would like to say that the journey of Miracle in Transit is better than its destination, but that isn't exactly true: the album's final track, "Tennessee Transit", is a pretty strong contender for the best song of the year, taking all the work laid down by the album's previous six songs and capping them off with a truly transcendent vocal-and-trumpet-synth-led melody that feels like touching down in heaven for the first time. So even though that old proverb might not ring true when it comes to Miracle in Transit, the journey still more or less equals the destination, and that adds up to one hell of a house record.
#18: Gilla Band - Most Normal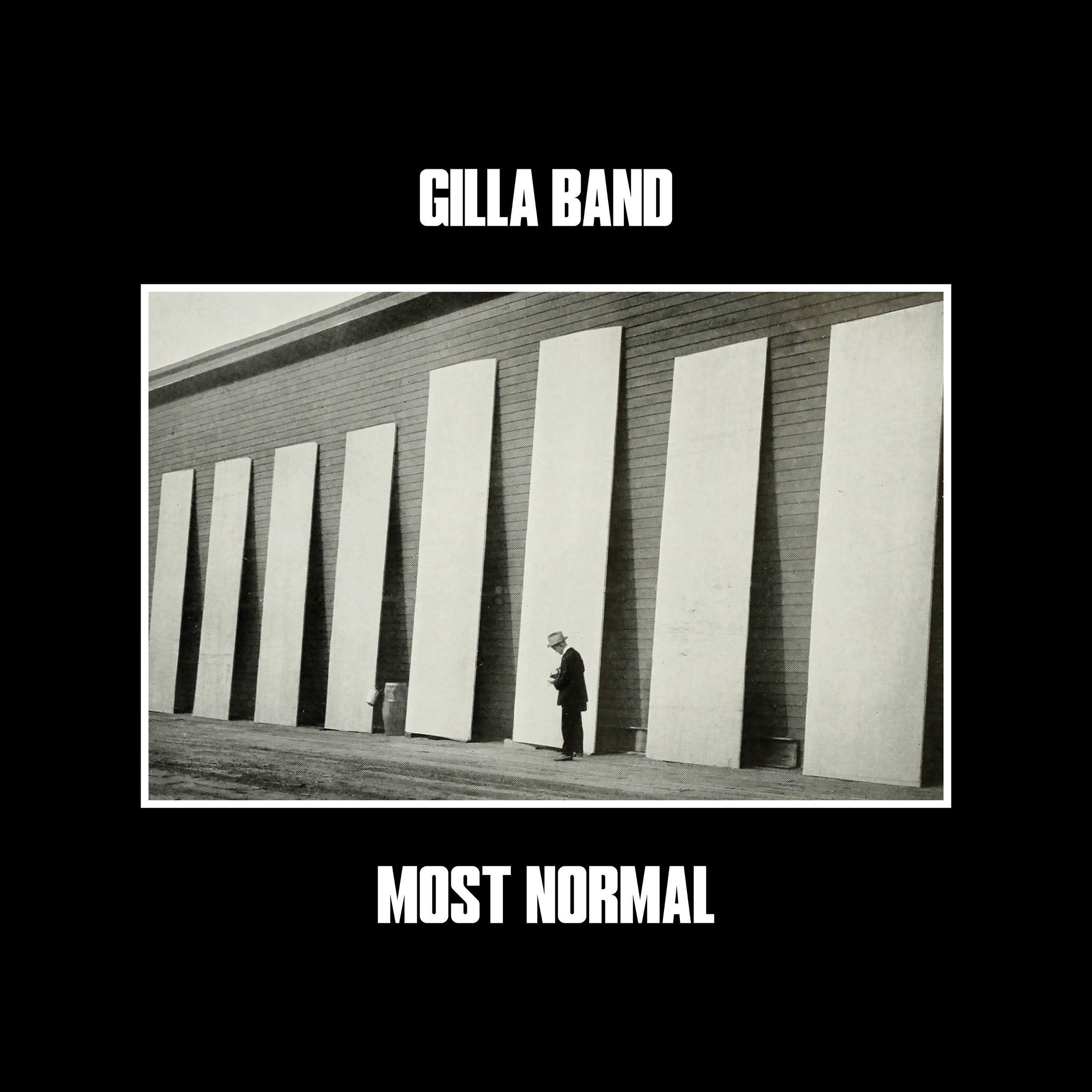 The Irish noise rock outfit Gilla Band's first album after changing their name from Girl Band (presumably because the band does not actually have any girls in it) provides a unique take on the genre by emphasizing the "noise" part of their sound to a far greater extent than most bands would even dream of. Opening track "The Gum" can barely be even called a rock song at all, in fact, providing instead screeching power-electronics synths and a dance-esque rhythm over barely-audible vocals. Even on the more straightforward rock songs, like the standout track "Backwash", the sound of guitar static is manipulated in such a way that they sound closer to Ramleh than they do Sonic Youth. In addition to this more industrial style of noise rock, Most Normal also differentiates itself from its noise rock compatriots by adding a heavy dose of dance-punk into the album's sonic mix, resulting in an album that is as fun to listen to as it is punishing. Although the album does get notably a little stale near the end, with most of the tracks on it occupying this one sonic palate for their entire runtimes, said palate is so entertaining and unique that Most Normal remains an engaging listen throughout.
#17: leroy - Dariacore 3… At least I think that's what it's called?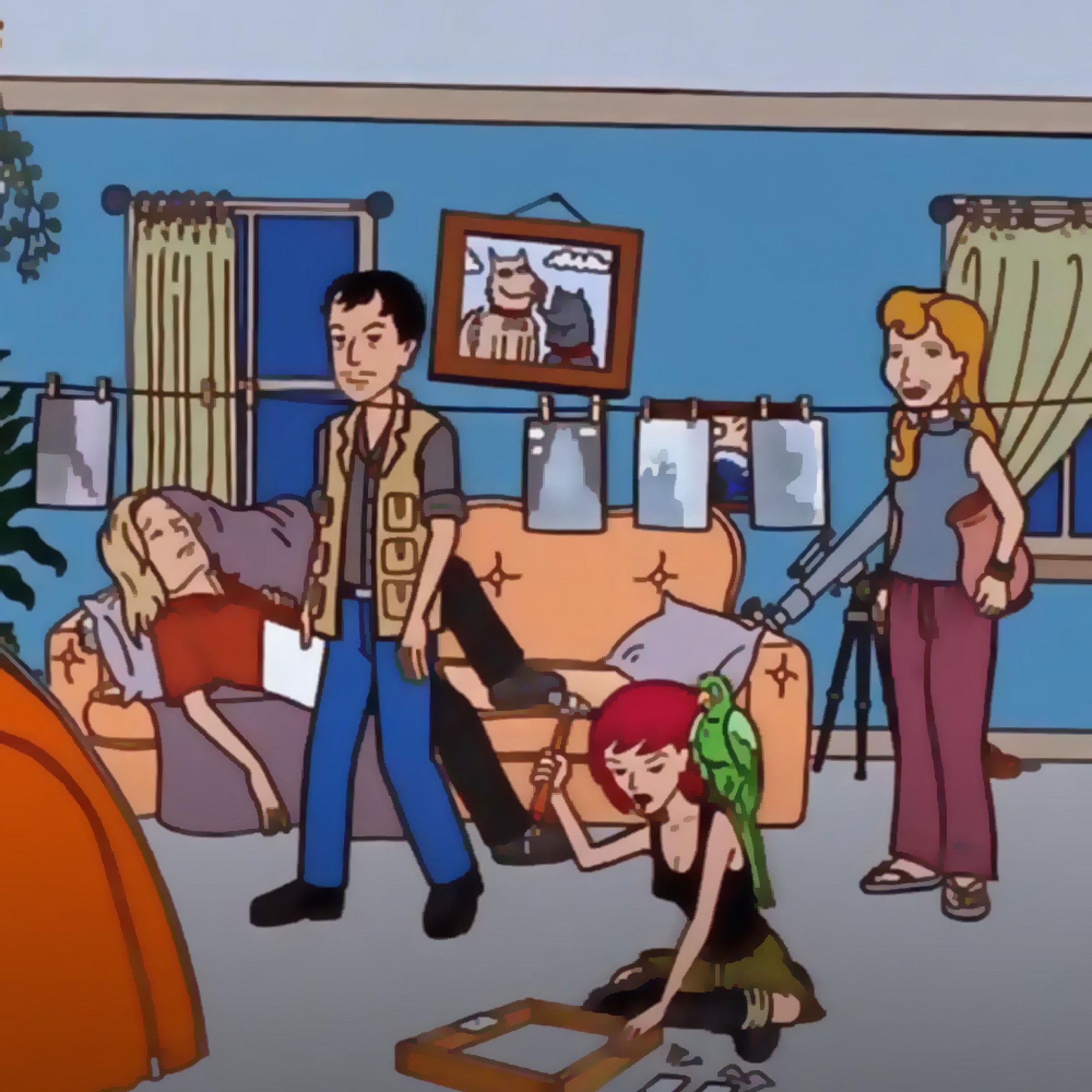 Jane Remover, fresh off of releasing four different albums in 2021, released only a few errant singles and this in 2022, the third and final installment of their Dariacore series under the alias "leroy". (or "c0ncernn", depending on where you're listening to the series.) While Dariacore 3 doesn't quite reach the same heights as their stellar Frailty did the year before, it offers an entirely different sort of fun that still proves Jane to be probably the most talented young producer out there at the moment. For the uninitiated, Dariacore is a style of EDM that moves at a thousand miles a second, combining a mishmash of pop hit and cartoon samples with often-overwhelming breakdowns and far too many subgenres for you to be able to discern where one style begins and one ends. While this might seem offputting or overwhelming, and if I'm being honest, it probably is for some people, the deftness with which this album switches between styles and its upbeat, kinetic nature hooked me pretty quickly, especially once repeated listens slowly allowed me to more properly order the chaos into comprehensible song structures in my brain. Towards the end of the album, Dariacore 3 approaches this sort of event horizon where the sheer zaniness of the music starts collapsing in on itself, starting with "kick of a lifetime" sampling one of Jane's songs under their main alias, "your clothes", followed soon after Charli XCX's "1999" and Avril Lavange's "Bois Lie". Jane is their own pop idol, and shortly after this apotheosis is achieved, the entire thing comes crashing down, in the form of "move for me & the penultimate dagger"'s explosion into a lengthy ambient outro that segues into the final song of the Dariacore saga, "Dariacore Song Tutorial", a little noise pop ditty that defies both the album's sonic styling and song capitalization rules up to this point. However, as Jane's more recent singles under their own name have moved in a more guitar-focused direction, this abrupt ending can be seen as both a goodbye to the leroy era, and a hello to whatever new music will come in Jane's future. If you liked Frailty or any of Jane's other work, or just want some fun hyperkinetic EDM to jam out to, this is definitely one to check out, assuming you're okay with the risk of a headache.
#16: Perfume Genius - Ugly Season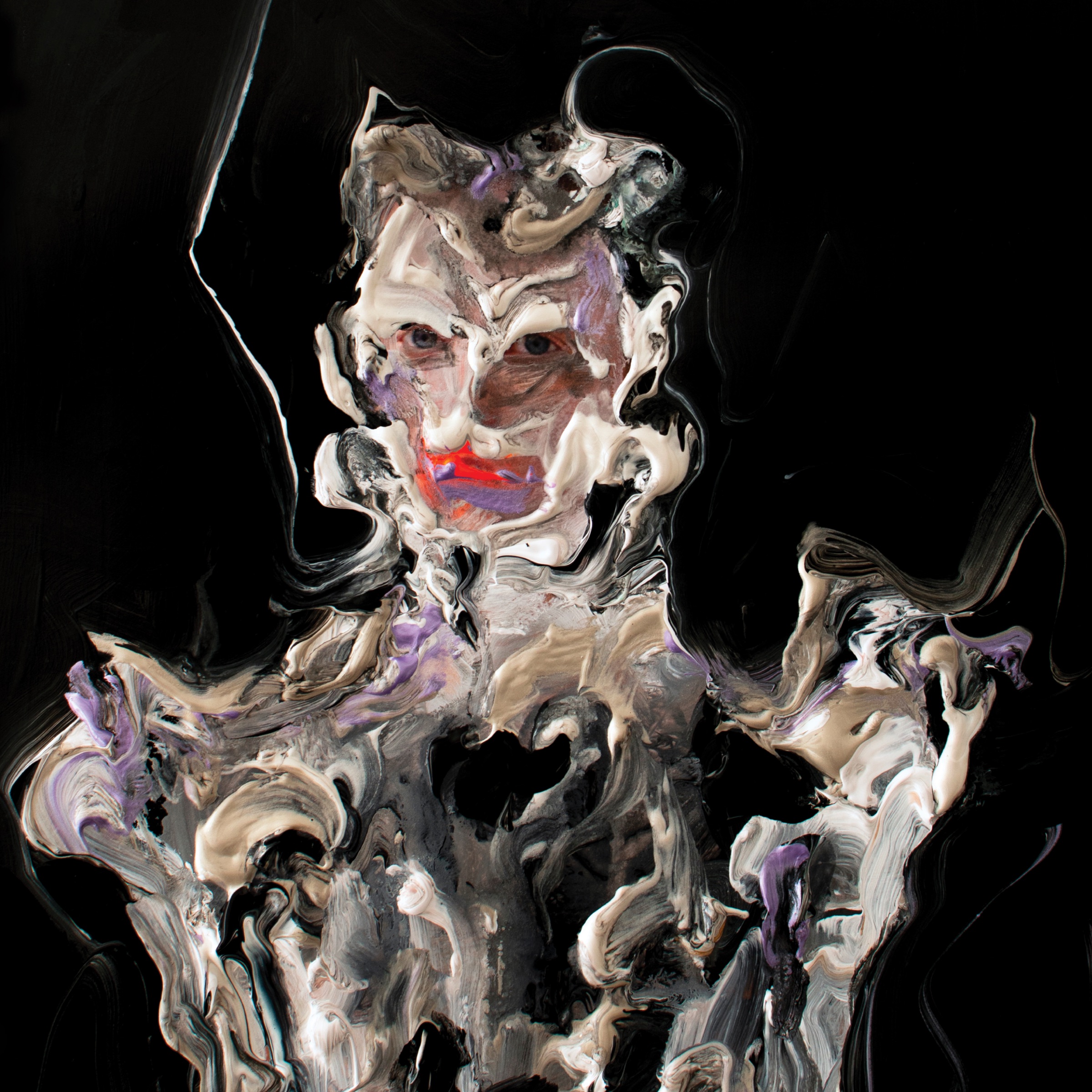 Perfume Genius' last album, 2020's Set My Heart on Fire Immediately, was something that I heard once and pretty much immediately decided was just milquetoast indie rock/art pop that comes a dime a dozen on labels like Matador. I assumed that any future musical works Michael Hadreas would make under the moniker would be of a similar quality, and promptly forgot about him. When this album came out, I went in expecting more of the same, but was immediately proven about as wrong as I possibly could have been by "Just a Room"'s opening, exploding into a cacophonous and infernal-sounding groan of strings that is eventually replaced by equally-sinister piano notes and Hadreas' soft, wordless vocals that sound akin to a kettle boiling. From this point onward, Ugly Season proved to me again and again that I should not have taken Hadreas' music for granted, as almost every track continuously brings something new to the table, while maintaining the claustrophobic and alien atmosphere that the album promises with its title. Hadreas' high-pitched voice emerges as a sort of Charon figure, guiding the listener through this increasingly varied sonic stew, wailing over everything from the mysterious drones and buoyant percussion of "Herem" to the Anthony Braxton-esque avant-avant-jazz of "Teeth" to "Pop Song"'s captivating mix of staccato synths and clattering drums, slowly taking the music out of its disturbing entry point and arriving at one of the most beautiful songs of the year.
The album's second half moves back in the opposite direction, as Hadreas begins singing in a lower register, accompanying the music descending back into the abyss, from the mutant reggae march of the title track to the nine-minute organic dance odyssey of "Eye in the Wall" to "Photograph", an immensely fucked-up crooner that sounds like the devil covering Frank Sinatra in the best way possible, to "Hellbent", which deposits you at the bottom of the sonic well with seven minutes of rattling industrial guitar and general improvised chaos. This sound is so bold and so cohesive that it pains me to have to put it this low on the list, but unfortunately, as impressive as Ugly Season is, it has one semi-fatal flaw: while the vocal tracks are all transcendent, the album's two instrumentals ("Scherzo" and "Cenote") are both kind of boring. While this does not make a huge dent in my ability to enjoy the album, it does mean that there are others released in 2022 that enjoyed more, even if their sonic makeup is less impressive than this. That being said, Ugly Season remains one of the most surprising and impressive albums I've heard in quite a while, and I cannot recommend it enough.
#15: Jens Lekman - The Linden Trees Are Still in Blossom
I'm honestly baffled as to why Jens Lekman hasn't been canonized as one of the Great Singer-Songwriters yet. Is it because he's Swedish? Because he makes his music with samples instead of "real" instruments? Because he has a penchant to start songs with lines like "I was slicing up an avocado", as he does on "Your Arms Around Me"? Because he only has four albums? Whatever it is, this rerecording of his best work, 2007's Night Falls Over Kortedala, will hopefully turn more people on to how brilliant Lekman is as a songwriter. As soon as the orchestral, bombastic opener "And I Remember Every Kiss" gives way to an incredibly infectious dance beat on the next track, "Sipping on the Sweet Nectar", I could tell that this was going to be something special, and special it was indeed, as Lekman takes you on a journey across a myriad of topics, from being bad at bonding with his sister on "The Opposite of Hallelujah" to bearding for his lesbian friend on "A Postcard to Nina" to getting a haircut from an illegal immigrant on "Shirin" to being creeped out by old people on "Friday Night at the Drive-In Bingo", with more standard love-song and breakup-song stuff sprinkled in between. Lekman's biggest strength here is that he's able to be twee, cutesy, and emotionally honest on his love songs without retreating into the arena of escapism, as the more serious tunes like "Nina" and "Shirin" touch on more worldly issues and remind you that there is more to life the sappy sentimentality that not everyone is fortunate enough to be able to experience.
Although the original Night Falls Over Kortedala ends after "Friday Night at the Drive-In Bingo", Linden Trees, perhaps as an apology for the removal of Kortedala from commercial sales as a result of sample-clearance issues, provides us with six extra songs to round out its 81-minute runtime. Four of these, the covers "Your Beat Kicks Back Like Death" and "A Little Lost", plus B-sides "Our Last Swim in the Ocean" and "Radio NRJ", were written around the time of Kortedala's original release, while the last two, the title track that serves as a sequel to "A Postcard to Nina" and the closer "When I'm Swimming", are freshly written for the album. These bonus tracks are on par with the original material, providing more bittersweet romance, personal reflection, and somber commentary on the state of gay rights, as well as presenting an absolutely gorgeous conclusion to the album that makes you feel like you're getting swallowed up by the sea along with the song. For those looking for more heartfelt chamber pop with a penchant for the strange, Jens is your man. (And as an added bonus, he also released another rerecorded album this year, The Cherry Trees Are Still in Blossom, which tackles material from his early works compilation Oh You're So Silent Jens. It's also very good, but not as good as this, so I picked Linden Trees to represent his stuff for the year. They're both still definitely worth checking out though!)
#14: Danger Mouse & Black Thought - Cheat Codes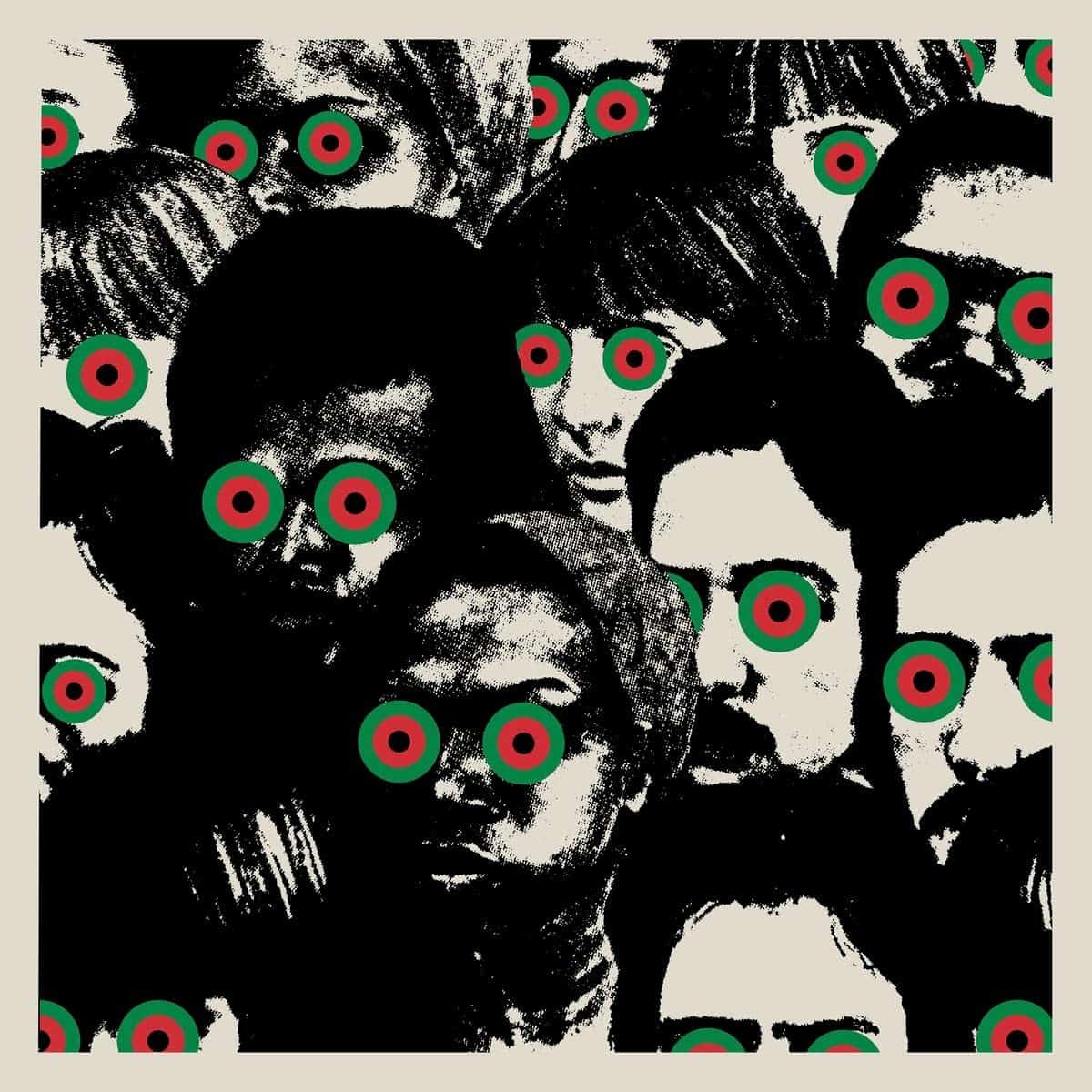 Cheat Codes is an album by two hip-hop artists that are at a turning point in their decades-long careers. For MC Black Thought, this is his second album credited to his own name since he set off on a solo career in 2018, as his previous group, hip-hop legends The Roots, have been too busy being Jimmy Fallon's house band to release any new music in almost a decade. For producer Danger Mouse, this is his first work in the genre that he originally made his name in since all the way back in 2006, when he collaborated with MF DOOM on The Mouse and the Mask. Although these dangerous waters may have spelled disaster for less experienced minds, both Thought and Mouse are able to turn out a damn solid hip-hop outing that serves as both a throwback to the rap of decades past, as well as a forward-thinking showcase of a lot of the best voices in the genre today. This is best showcased by the breadth of the features on the album, although Thought himself is also as captivating as ever. The feature list boasts both iconic rappers of yore, such as Raekwon, Killer Mike, and MF DOOM in what I'm assuming is going to end up being one of his final appearances on an album since his 2020 passing, as well as newer talents like Joey Bada$$, A$AP Rocky, and Conway the Machine. On my personal favorite of the album's 12 tracks, "Strangers", these two schools are combined, with Thought, Rocky, El-P, and Killer Mike all delivering verses one after the other on top of an absolutely killer beat, creating a song that's probably my favorite posse cut I've heard since Danny Brown's "Really Doe" way back in 2016. Through this expanse of talent, Cheat Codes is a rare rap album that manages to pay homage to the classics of the past while still tipping its hat towards the future, and that quality is what makes it something I'd recommend to pretty much any fan of the genre.
#13: Gospel - The Loser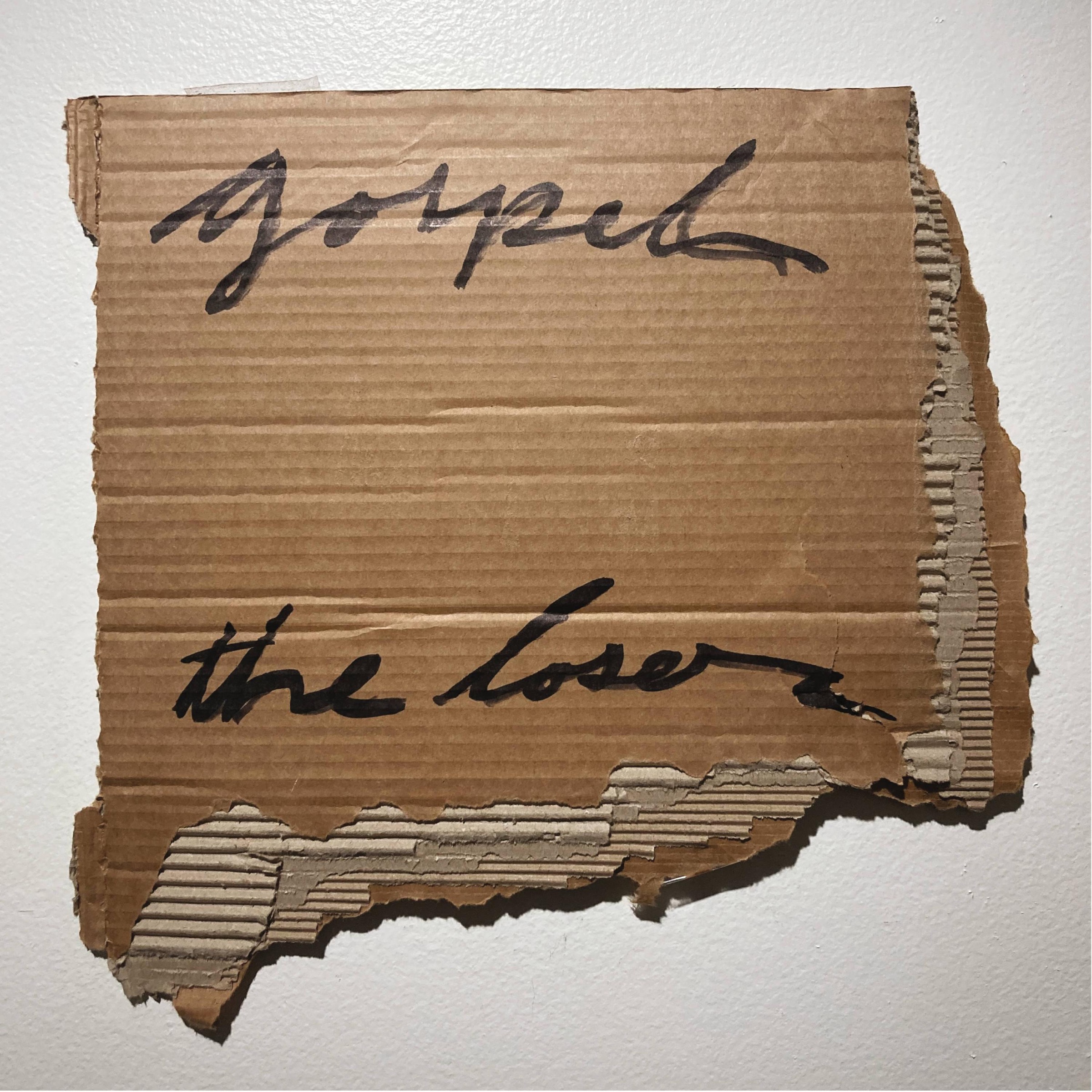 Gospel was formerly a one-trick pony, releasing their debut album The Moon Is a Dead World in 2005 and promptly disappearing off of the face of the earth. It's a testament to how good of a trick that album was, though, that for the 17 years in between that album and The Loser, their sophomore effort, fans remained eager for more, even when that seemed like an impossibility. Thankfully for all of us though, Gospel's return ended up being one of the biggest musical events of the year, with The Loser serving up a second helping of progressive rock-influenced screamo that sounds so good, it makes you forget that it wasn't released just a few years after their first. This time around, the band leans more into the prog element of their sound, featuring a ton of impressive keyboard work that managed to hold its own against the post-hardcore dynamo that the guitars and drums form, as well as synthesized flutes sometimes appearing for a bit of extra prog flair on tracks like "S.R.O." and "Warm Bed". Even with these elements, though, the band still manages to be incredibly fierce and intense, with the quieter moments serving more as contrast rather than taking over and dulling down their sound. If there's anything to be said against The Loser, it's that it doesn't do all that much to evolve the band's sound from The Moon Is a Dead World, but after 17 years of absence, I feel like it's perfectly alright for me to be fine with more of the same for now, especially since they also released an EP, MVDM, later in the year that sees them moving in a new, more spacious direction. For now, The Loser heralds Gospel's return to the music game as strong as ever, and I for one am very glad to have them back.
#12: Hatchie - Giving the World Away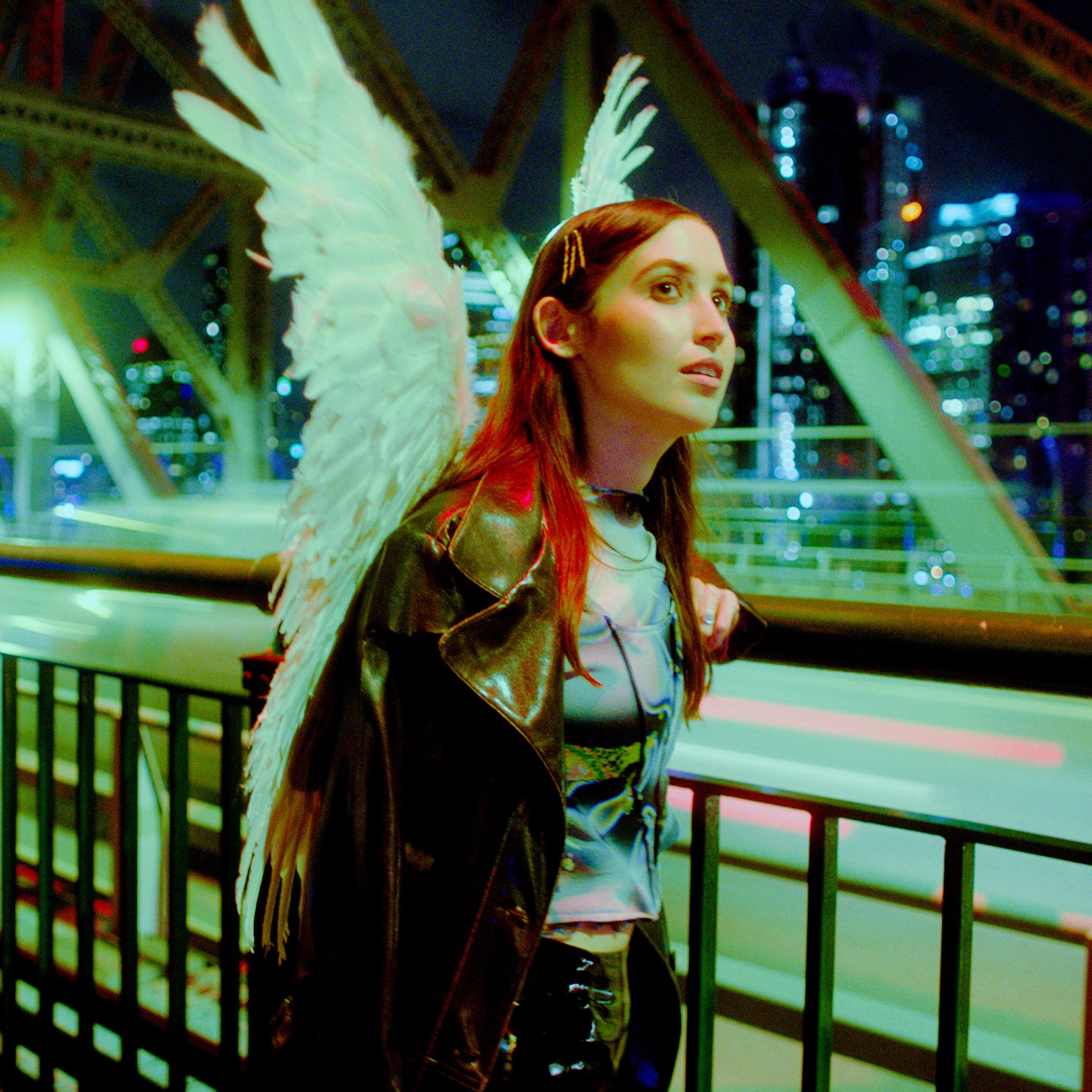 In the midst of a wave of pop music emulating the hits of the 80s, one would think that some of this resurgence would result in more tunes adopting the styles of lesser known, but still accessible genres that flourished in the decade, like alternative dance and dream pop. Sadly, Giving the World Away is the first album I've heard that actually does something interesting like that with 80s revivalism instead of just serving up rehashed new wave or synthpop, but it's also so good that I can't imagine I'd ever really need another record in this style anyway. Hatchie is able to succinctly capture the full emotional breath of both alternative dance and dream pop on Giving the World Away, something that sounds too good to be true, but is thankfully not. While opener "Lights On" opens leaning pretty heavy on the dance side, accompanied by one of the best chorus/bridge combos in any song this year, the album quickly opens up sonically, as second track "This Enchanted" adds in some shoegaze-y elements and its follow-up "Twin" (like Cocteau Twins, get it?) dives straight into the dream pop sound with its wistful guitar and mesmerizing backing vocals and walls of synths. From there on out, Giving the World Away just as frequently switches between the slower, longing dream pop numbers and more energetic dance tracks as it does combine the two, as it does on stellar tracks like "The Rhythm", "Quicksand", and the title track.
What remains consistent over all of these songs regardless of genre, though, is Hatchie's incredible voice, which completely nails the ecstasy of a new love on the higher-energy songs, the introspection and yearning of the more subdued tracks, and the increasing desperation and fatalism that the album finds itself caught up in over its last few tracks. Both her pleas to not be cast aside on "Don't Leave Me in the Rain" and her desire to move in with her lover on "Til We Run Out of Air" sound just as genuine as the happier tracks that precede them. Through this variety of sounds and the genuine conviction and love that you can feel Hatchie espouse for these styles of music through every minute of the album, Giving the World Away ends up transcending its influences and becoming an extraordinarily exciting and modern work that feels more like a continuation of 1980s alternative music than a simple throwback. I'd be way more supportive of nostalgia culture in pop music if it created albums like this more frequently.
#11: Ghais Guevara - There Will Be No Super-Slave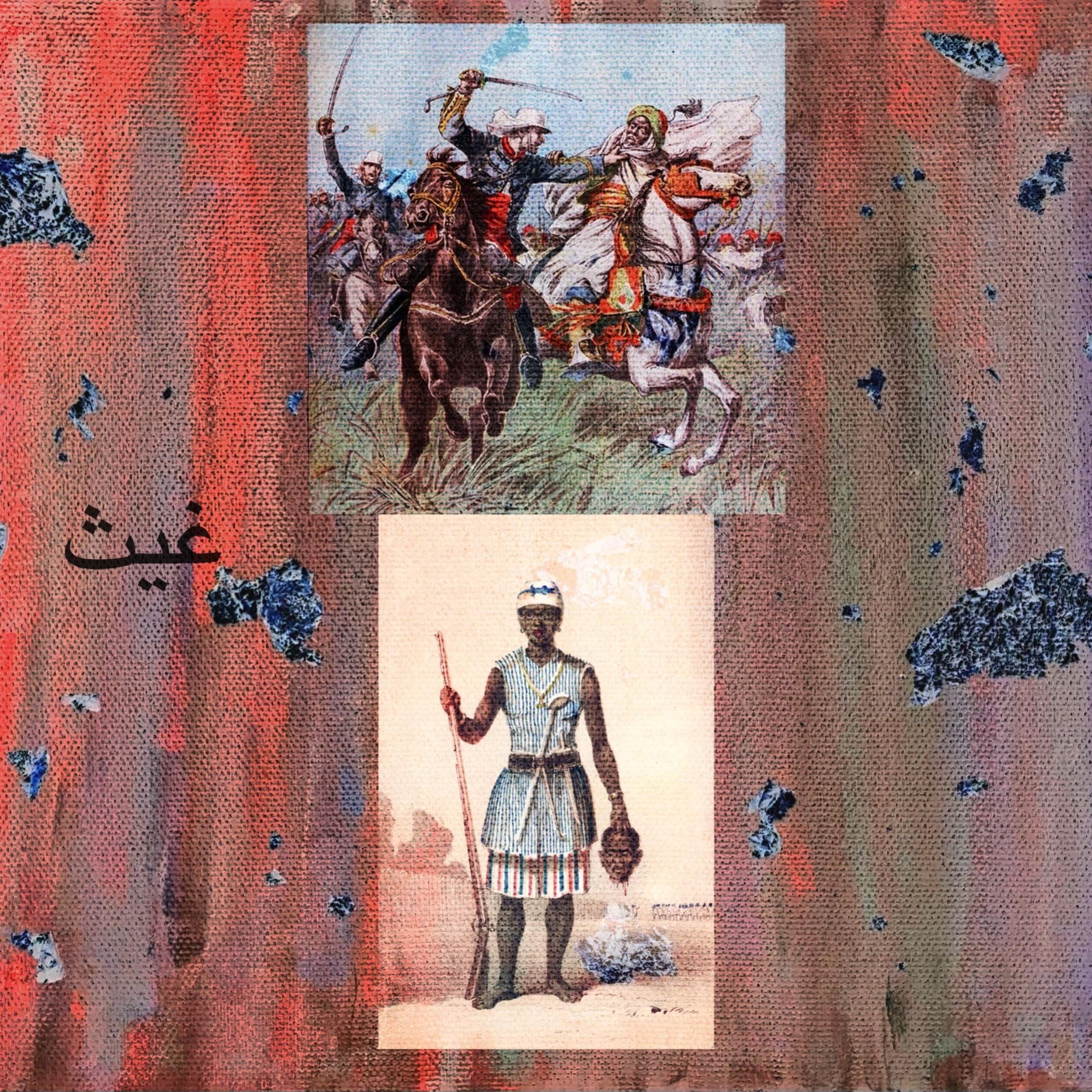 The internet has done strange things to the way leftists express political opinions, especially in the last few years. The inability to tell whether someone is serious or not and anonymity of the old web has resulted in a modern online political landscape in which dunking on people that you disagree with has become a bigger signifier of who is an "important" left-wing political figure than actually doing anything in the real world in an era where meaningful leftist political structures are basically nonexistent in the US. This stagnation and move towards a bread-and-circuses method of political discourse has also resulted in a lack of overtly political music from a leftist perspective, a far cry from 20th century and its Public Enemies, Gang of Fours, and Rage Against the Machines. Although artists continue to create music from a left-wing perspective and receive acclaim, they are by and large on the older side of the millennial generation, and as Gen Z enters into the music scene political music seems to be largely absent from the picture they've been painting.
There Will Be No Super-Slave is an exception to this, an album by 22-year-old Philadelphia rapper and producer Ghais Guevara that provides an extremely rare political statement that incorporates many of the trappings of internet discussion without losing its authenticity or power. From the intro track's use of samples from The Simpsons and SpongeBob to discuss the uptick in white supremacy in America to "I Personally Wouldn't Have Released John McCain" featuring a line in which he rhymes "fencin" with "Werbenjagermanjensen", Ghais covers this album in references to 21st century pop culture, but this does nothing hamper his ability to project a sincere and fiery political message, as seen on tracks like the stellar "Mimicry of the Settlers". Another thing that There Will Be No Super-Slave has going for it is that it's able to also focus on personal matters on tracks like "Rayman Legends", which is both equally as engaging as the more political songs and provides some variation in topic that has historically caused other political albums (Rage Against the Machine's self-titled comes to mind) to seem a bit repetitive by the time you're done with them. Ghais' production chops are also immediately apparent throughout, featuring both excellent beats of a more straightforward nature as well as some extraordinarily bold sample choices that he manages to nail despite their audacity. ("Patrisse Cullors Stole My Lunch Money" is a particular standout.) Through this combination of production wizardry and earnest-yet-not-overly-serious lyrics about topics both political and personal, There Will Be No Super-Slave sets a high bar for the political music of Gen Z that we've been missing out on up to this point, one that I'm hoping other artists can hold their own against later on down the line.
#10: Sigh - Shiki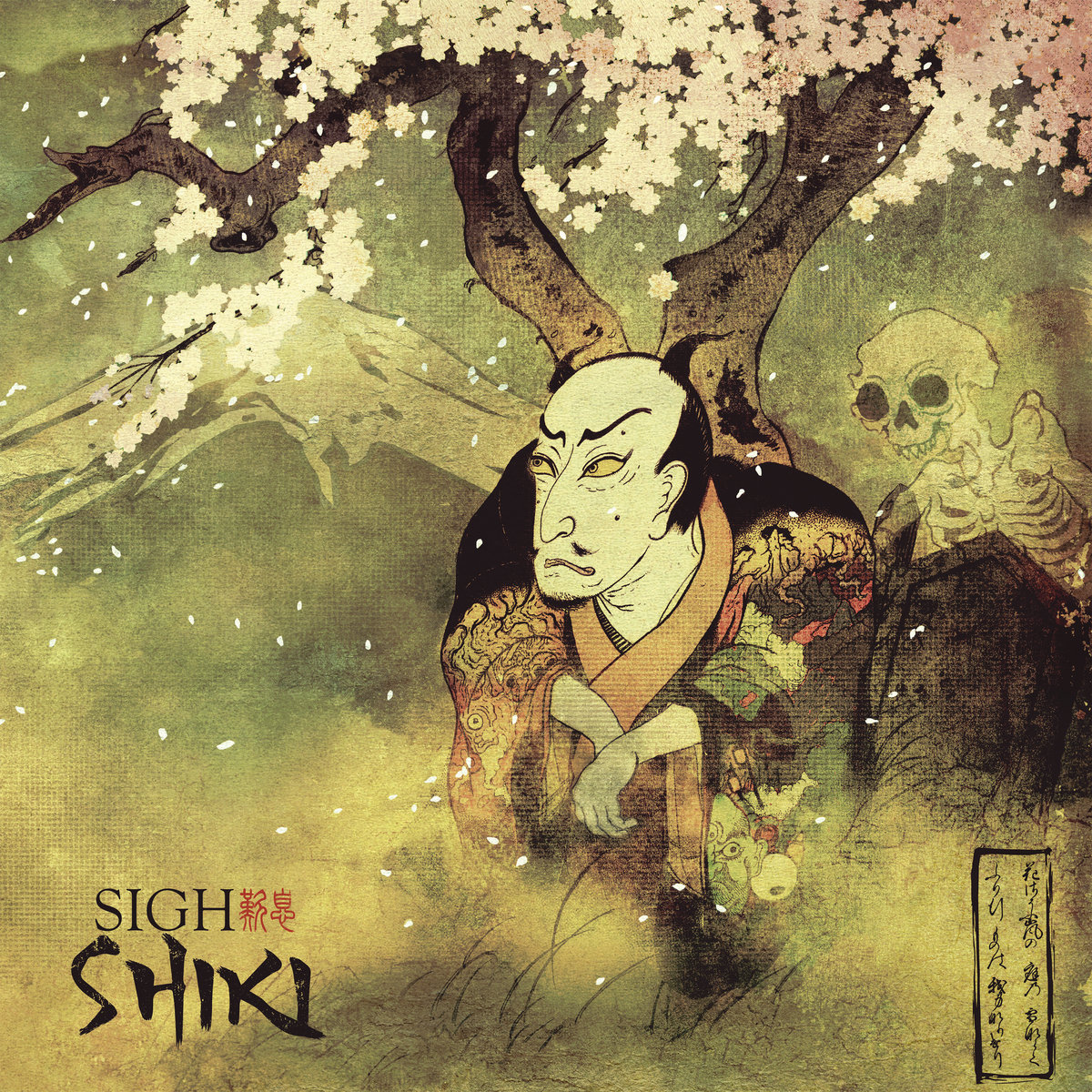 Japanese experimental metal act Sigh's 12th album in the almost 30 years since their debut way back in 1993 is something of a rarity in terms of my musical taste in that it is the rare metal album that actually manages to click with me. The specific way it does this is by maintaining a constantly shifting style that deliberately avoids much of the metal cliches that are a big part of the reason why I'm predisposed against the genre in the first place. Opening tracks "Kuroi Inori" and "Kuroi Kage" incorporate a lot of stand metal riffing and harsh vocals into their eight minutes of runtime, but also find time for throat singing, sax and flute solos, and some spacey synth-work that help set Shiki apart from its contemporaries. The rest of this album continues in this vein as well, consistently maintaining an exciting combination of more traditional metal intensity and outside elements that keep the album fresh without sacrificing any of the energy of the heavier parts. Another way that Shiki managed to captivate me was its deft melding together of various metal subgenres, something that is for some reason done with extreme infrequency in the metal scene. Bits of doom, prog, psych, thrash, and even some black metal are all present here, in addition to the jazz, trip hop, and Japanese folk music featured outside the metal idiom. This eclectic but well-blended mix of styles is what gives Shiki such an edge over the other metal albums I heard this year in my mind. Although I'm not the best at writing about metal, I hope that my description can at least inspire you to give Shiki a try, and maybe write your own review of it if you are of a more metal-inclined nature.
#9: Avantdale Bowling Club - Trees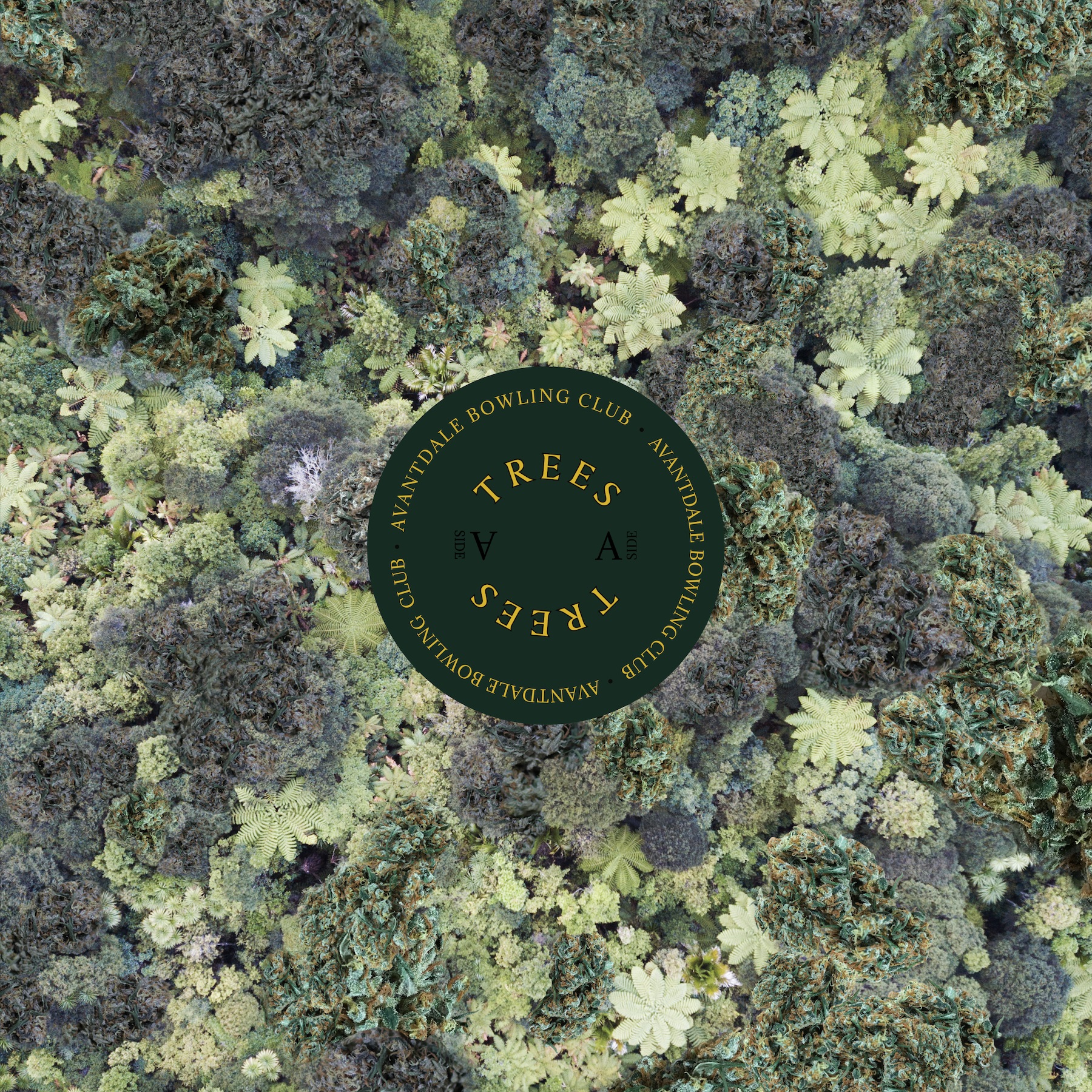 When one thinks about jazz rap, one probably does not immediately turn their mind towards white guys from New Zealand, but Tom Scott (not the YouTuber) is looking to change that with the second album from his project Avantdale Bowling Club. Similar to ABC's self-titled debut, Trees does its damndest to put the "jazz" in "jazz rap", although this takes a more soul-influenced angle than the first, something that makes it my preferred release of Scott's. As the title may imply, Trees is a semi-concept album mainly concerning musings about society whilst smoking some marijuana, something he is evidently very fond of based on the album cover and near-constant references to the sweet leaf across the album. This quasi-stoner aesthetic doesn't get in the way of the album's serious thoughts though, maintaining a laid-back atmosphere as Scott raps about the ills of rent, racial profiling, capitalism, overfunding of police, alcoholism… and weed. Admittedly, some of it is a bit surface-level, but Trees remains enjoyable throughout regardless as a result of its impeccable vibes, especially when Scott takes a step back to allow for guests to sing on the soul-inspired sections of many of the songs on here. This isn't to say that Scott is a bad rapper or producer, though; he spends the majority of the album absolutely killing it, providing a calm yet confident voice that works perfectly with the production, which is fully submerged in jazz and R&B as opposed to merely being seasoned with it as much of the jazz rap genre is, creating a laid back atmosphere that persists until closer "Without You" brings in more intense-sounding drums to create an invigorating finale. This immersion is what allows Trees to excel, creating a sound as much about the influences of its genre as it is about the genre itself. While it may not exactly be the best album from a lyrical standpoint, it's by no means a bad one, still coming from an earnest and heartfelt perspective, and in any case, the production is so good that I wouldn't care all that much if Scott's rapping ability was a bit subpar. At any rate, Trees still remains an excellent example of jazz rap's often-underutilized full potential, and I can recommend it wholeheartedly to anyone in search of hip hop, as long as you're alright with Scott's somewhat unorthodox style of presentation.
#8: DJ Sabrina the Teenage DJ - Bewitched!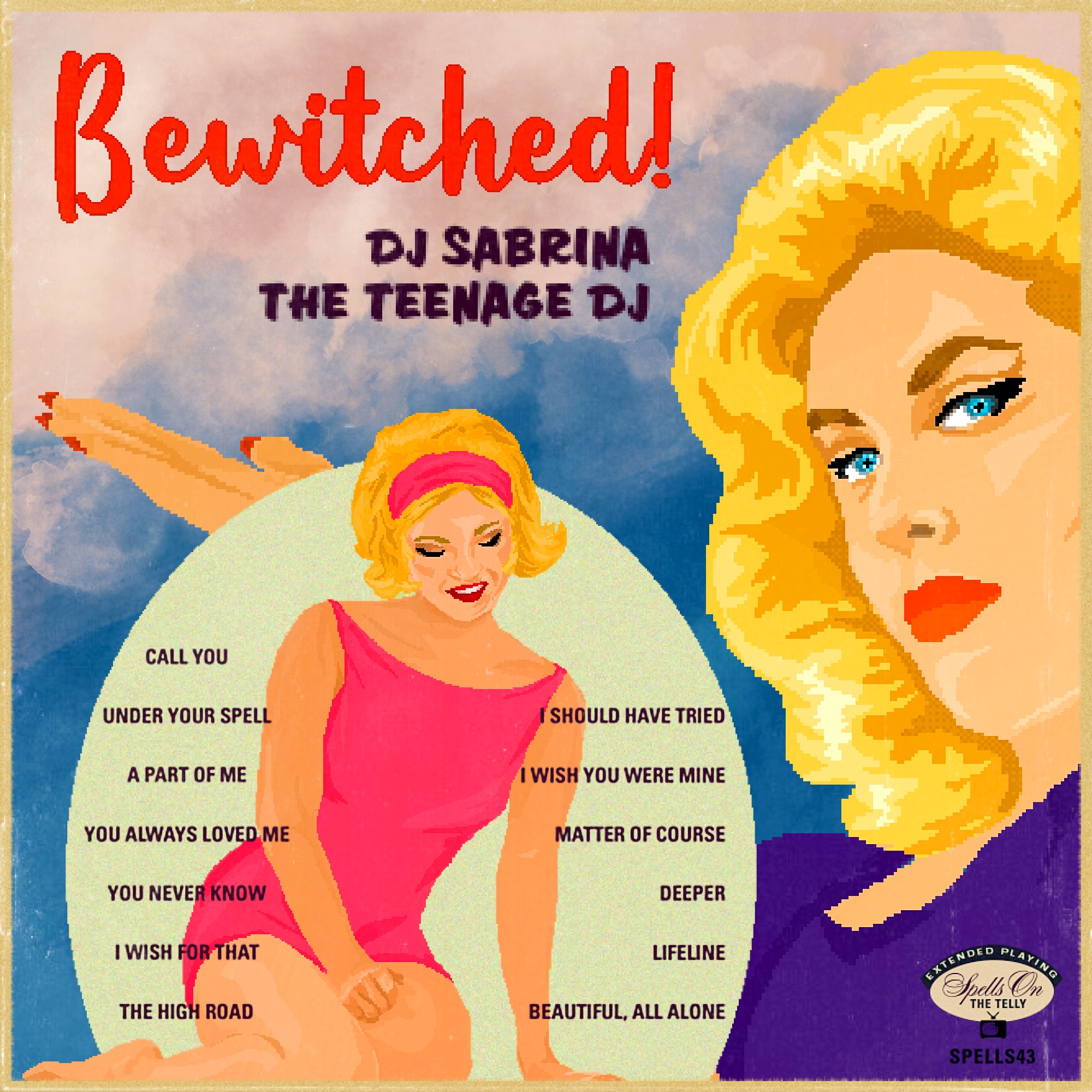 Clocking in at 87 minutes, Bewitched! is somehow still the shortest of DJ Sabrina the Teenage DJ's eight albums up to this point. While this might be a cue to run away from a less talented artist, Sabrina's catalog is an extraordinary collection of chintzy yet emotionally potent house centered around late 90s/early 00s pop culture, particularly the Sabrina the Teenage Witch TV show from around this time, and her lengthy runtimes do nothing to hinder her ability to create captivating tracks. Although sonically this isn't particularly different from much of the rest of Sabrina's music, the shortened (relative to other albums of hers) runtime works in Bewitched!'s favor allowing for an expansive and exciting collection of music that doesn't overstay its welcome, combining excellent dance tracks with a wide variety of spoken word samples that loop around from being outrageously cheesy into providing some sort of transcendental emotional release that only increases as the album continues. It might just be because the album happened to be released at a moment where I was particularly emotionally fraught, but Bewitched! really does sound like it operates on a level beyond its goofy sample sources and aesthetic, providing the listener with a shockingly uplifting experience that helped me get through some tough times. This process is most exemplified by standout track "Call You", which takes a series of simple vocal samples ("didn't want to be alone/so i called you on the phone") and transforms them into a nine-minute odyssey perfectly capturing the feeling of peaceful melancholy that results from the casual isolation, as well as the budding, youthful romance these samples describe. Some spoken-word bits taken from a YouTube video about distancing yourself from someone that isn't interested in you rather than trying to chase them add to the flavor as well, creating a potent reflection of the kind of teenage emotion that's probably the best summary of the DJ Sabrina project's mission statement to date. All in all, even if the runtime is a bit daunting out of context, Bewitched! is a very good introduction into DJSTTDJ's strangely affecting body of work. Give her a chance, and her musical sorcery might be able to cook up some miracles for you.
#7: Quadeca - I Didn't Mean to Haunt You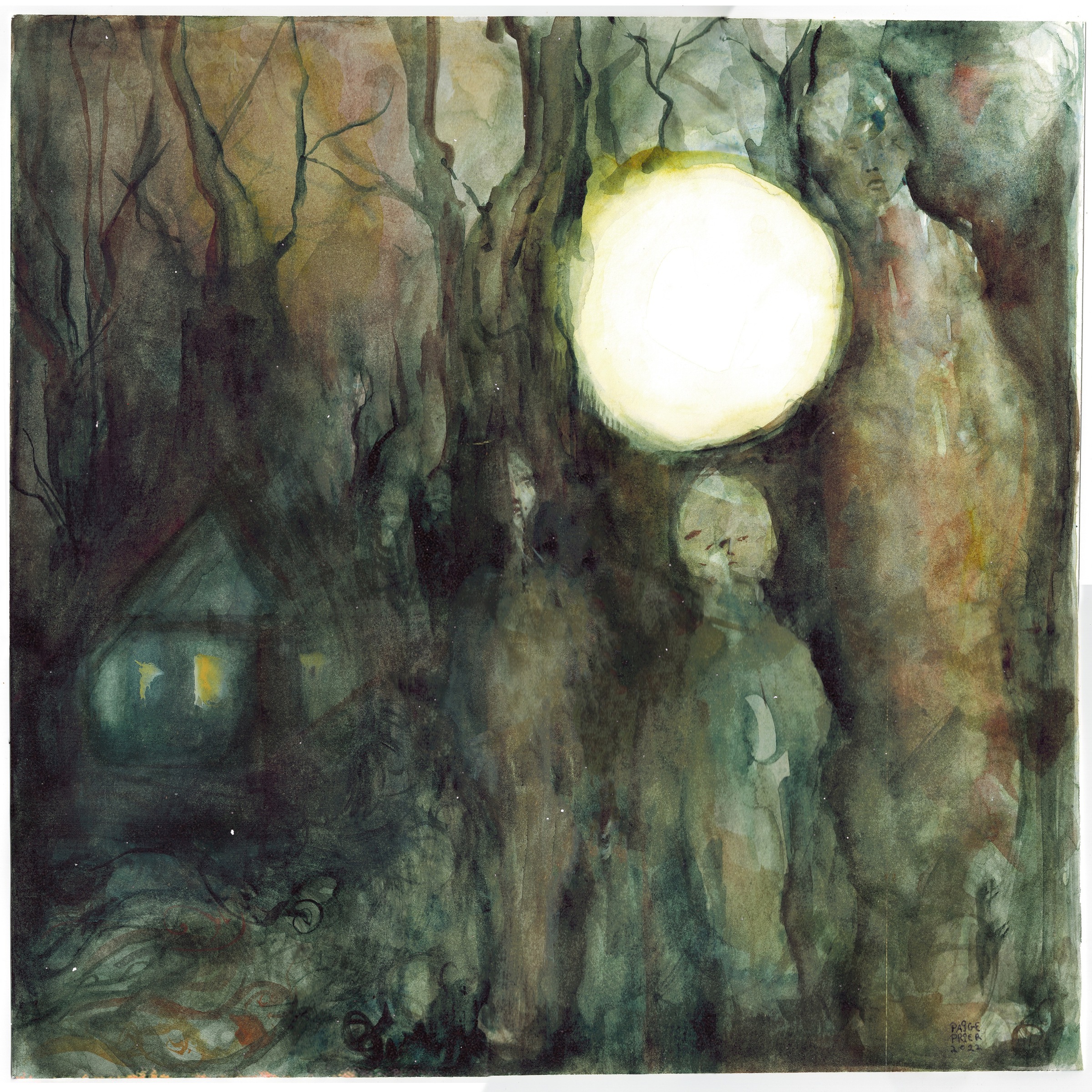 I was first exposed to Quadeca's body of work by the high placement of this album's lead single, "Born Yesterday", on venerable music crank site Rate Your Music's singles chart for 2022 back in September. Upon listening, I was very impressed by the song's effortless combination of a spacey folktronica instrumental, a Beatles sample, and a whole lot of very emotional rapping. I was even more impressed when I found out after the fact that the guy who made the song was mainly known prior to this for YouTube videos about FIFA games and songs in the tradition of the bizarre "YouTube rap" microgenre. I Didn't Mean to Haunt You is a far cry from any of the strange trappings and posturing of that scene, though, presenting another rap album that blurs the lines between hip hop and experimental sounds in the same vein as 2021's By the Time I Get to Phoenix. Despite this connection, though, Haunt You is no mere clone. Where Phoenix is cold and robotic, Haunt You is surprisingly warm and organic-sounding, despite both albums being made primarily of electronic sounds and tackling the subject of death. It should be noted that while Phoenix covers the very real death of Injury Reserve member Stepa Groggs, Haunt You is a concept album about Quadeca's own (fictional) death. This conceit gives Quad the inspiration to create a wide variety of sounds production-wise, tackling cinematic-sounding synth rides, wistful industrial pop, folktronica ballads, a song that features Danny Brown playing the role of carbon monoxide ("House Settling"), stuttering, squelchy industrial rap, and a lengthy ambient-noise album outro, with some bits of first-wave post-rock and R&B sprinkled here and there for good measure.
Such a quick pivot from crappy try-hard by-the-numbers rap beats to production that takes influences from this many different sources and manages to combine them into a sound that's fully his own has brought up some allegations of Quadeca only making this pivot in order to get people to treat him like a "serious musician", and while I can sort of get where these people are coming from (the aforementioned Beatles sample on the lead single in particular kind of feels like a signal that he's taking influence from """real""" music now), I don't think I can really believe this album is coming from an insincere place. In fact, at times it seems almost too sincere, with the album featuring numerous lengthy spoken-word passages that are so achingly emo it approaches the realm of schmaltz, as well as Quad's Twitter account showing someone that is certainly not trying to take themselves 100% seriously. Apart from these spoken-word sections, though, Quad's vocal performance on the album is quite good, with him managing to successfully perform the difficult task of melding singing and rapping together in a way that doesn't feel forced on the majority of the album's tracks that feature both, and injecting a lot of very genuine emotion into his performances that allows me to more properly immerse myself into the story that he's crafted, especially in the album's back half. Throughout I Didn't Mean to Haunt You, Quadeca proves himself to be much more talented than his background would suggest, constructing an album of many different sounds and emotions that suggest that he has a very interesting career to come ahead. Even if some of the album does feel like it's trying a little bit too hard, such a strong step into the realm of the experimental seems to point towards Quad having plenty of room for improvement in the future, putting him squarely in the "one to watch" category.
#6: betcover!! - Tamago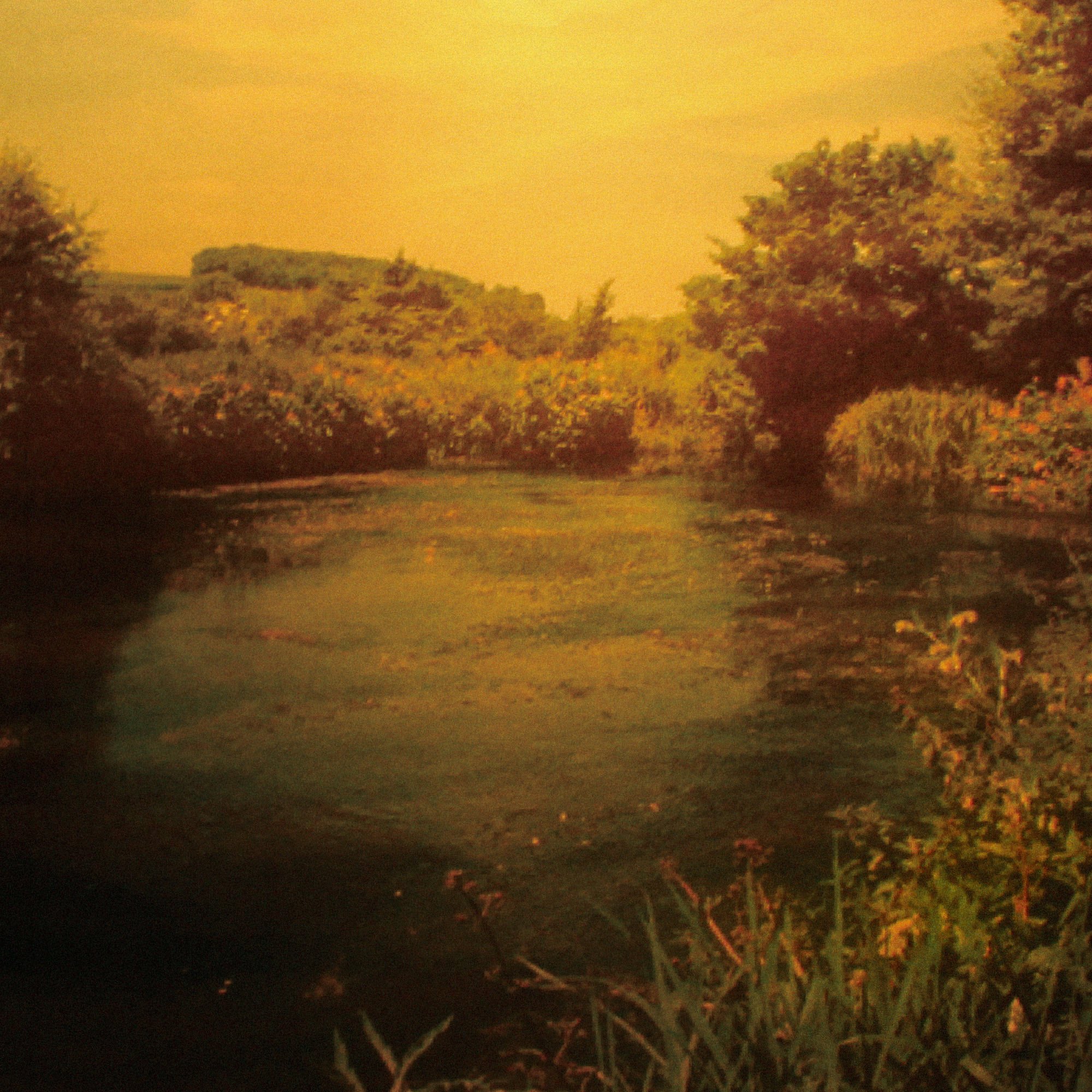 Japanese solo-project-turned-full-band betcover!! gathered quite a bit of attention with their album last year Jikan, and have followed it up with Tamago, moving them in a much jazzier, progressive rock-oriented direction. Those worried about the tendency of many modern prog bands to fall into the not-particularly-progressive pitfall of simply aping the founding bands of the genre from the 70s can rest easy, though, as Tamago is part of a new wave of progressive rock that actually does something interesting with the genre for the first time in decades. The album's nine-minute long second track, "Chojin", provides an excellent example of this framework, opening with 90 seconds of blistering piano and acoustic guitar-led chaos and frantic singing before abruptly cutting to a simple guitar melody that slowly builds up over most of the remainder of the song, with the other instruments slowly returning to the mix before giving way again for the final two minutes of languid bass, piano, drums, and flute that provide a jazzy coda to the whole opus. This style of inventive switching between different intensities and genres on the fly continues for the rest of the album as well, as rumbling and jagged basslines stand side by side with jazz piano solos and frontman Yanase Jiro's almost crooner-like vocals, creating a sound that manages to be as much manic and propulsive as it is contemplative and relaxing. This emotional rollercoaster is all the more impressive for it never lapsing into excess or being overwhelming; regardless of what's happening in the music, it never feels like the band has pushed its sound beyond the limits of what's reasonable. By the time that Tamago concludes with two more lengthy tracks combining these disparate musical styles into a unified whole, you're left wondering how nobody has decided to make an album unifying the sounds of progressive rock and the vocal jazz and folk standards of yore before, even though on paper the concept seems pretty far-fetched. The effortlessness of the album's sound despite its uniqueness is just a testament to both betcover!!'s musicianship and songwriting ability, and I feel confident in saying that Tamago is going to be just one of many albums from them to impress me in the future.
#5: Little Simz - NO THANK YOU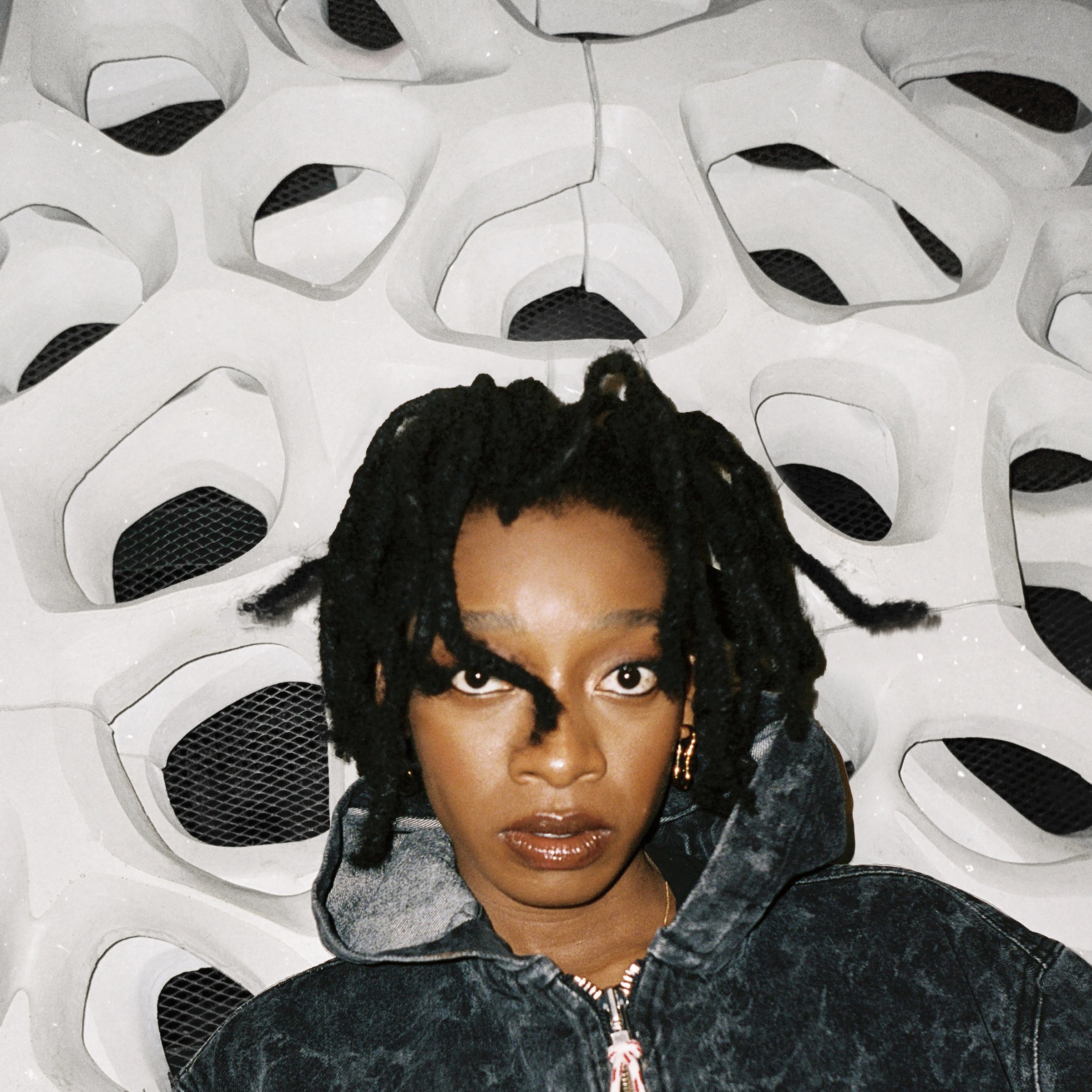 Little Simz made huge waves in 2021 with her album Sometimes I Might Be Introvert, an excellent album that gave the British rapper unprecedented recognition as a woman in hip-hop. As well-loved as that album is, though, the major issue that I had with it was that at times the production overshadowed Simz's talents, being so bombastic and maximalist that it became a bit hard to stomach the entire 65 minutes of music contained therein. On NO THANK YOU, Simz reigns in the production and the length, resulting in a more stripped-down 50-minute affair that I personally prefer. The production remains engaging, but losing the orchestral flourishes and lengthy Disney-movie spoken-word interludes and focusing on the main event almost exclusively works in Simz's favor tremendously, as now you can focus a lot more on how damn good she is at rapping. Additionally, while this is definitely a less production-focused affair than SIMBI, that doesn't mean that the album sacrifices any of the elements of the sound that made that album good in the first place; the orchestral and soul elements of the beats remain, but are now more flavoring than something that overpowers the music's flow. The album is by no means just a revamped retread of her previous release's sound, either, as many of the tracks take this more chill vibe and use it to incorporate additional, more laid-back styles of music, resulting in some more ambient-style outros on beats, plus some trip hop and even a full-blown chillwave song in the form of late-album standout "Who Even Cares". As is usual for Simz albums at this point, frequent collaborator Cleo Sol returns to provide some excellent backing vocals to five of the album's ten tracks, and continues her streak of providing excellent counterpoint to Simz's rapping and fellow collaborator Inflo's production. Overall, while NO THANK YOU is by no means a revolution in terms of what it does for Simz's sound, its refinement of its predecessor's style has resulted in what is in my mind her best album yet, and it's more compact nature and the evolutions that it does feature signal more great things down the line from her as well.
#4: Sudan Archives - Natural Brown Prom Queen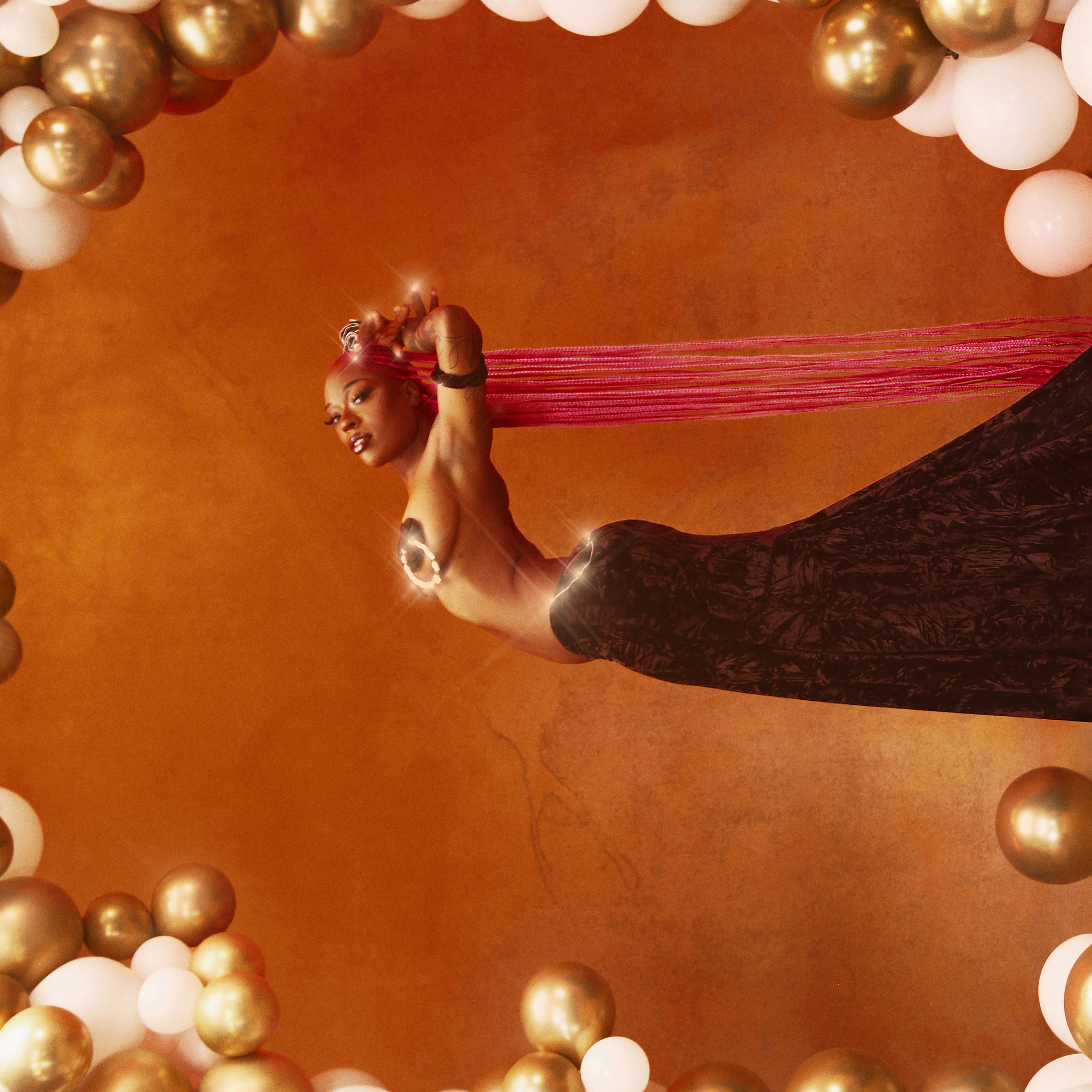 Last October, I was going to go see of Montreal in Boston, both for a school project and because they had become one of my favorite bands over the course of the year prior. Unfortunately for me, the tickets sold out right before I was going to go buy them, so I began looking for other artists playing the same venue over the weekend so I could still have something to cover for the project. Much to my surprise, Sudan Archives was playing there about three days later, and having heard this album before and it immediately captivating me with its dizzying array of exciting and memorable R&B tunes, I quickly got myself a ticket before they ran out. In hindsight, this was almost certainly the better option of the two; as much as I like of Montreal, Kevin Barnes' bizarre insecurities and flamboyant quasi-posturing is a good deal less compelling than something like Natural Brown Prom Queen, one of the most confident and self-assured albums I've heard in a really long time. Sudan Archives (real name Brittney Parks) absolutely nails the 15 songs on here (plus three interludes I'm not as huge on), singing more aggressive material ("NBPQ", "Loyal") with the same conviction that she tackles slower burns ("ChevyS10", "Homesick"), and covers topics like the ways that the entertainment industry frowns upon certain Black hairstyles ("Selfish Soul") with just as much energy and passion as she does when she's singing about sexual empowerment ("Freakalizer"), resulting in an album that feels entirely like her vision regardless of what's going on, a pretty rare feat for something that wasn't made in someone's bedroom on the cheap.
Musically, this album distinguishes itself from a lot of other R&B by featuring Parks' violin playing on most of the songs, but this addition never lapses into gimmickry, and it provides a ton of super interesting flavor to the songs present here. Every time I listen to this album, I find myself falling in love with another one of its tracks, (when I relistened to it to write this review, it was "Copycat") and the sheer amount of memorable songs on display here despite the album's relatively short runtime of 53 minutes says a lot about how much good stuff is crammed into this package. There's sure to be at least one song on Natural Brown Prom Queen that you'll end up enjoying, but if you're like me, you'll probably end up loving them all. The whole concert mixup was probably one of the best mistakes I've made in my life. (Sorry, Kevin.)
#3: black midi - Hellfire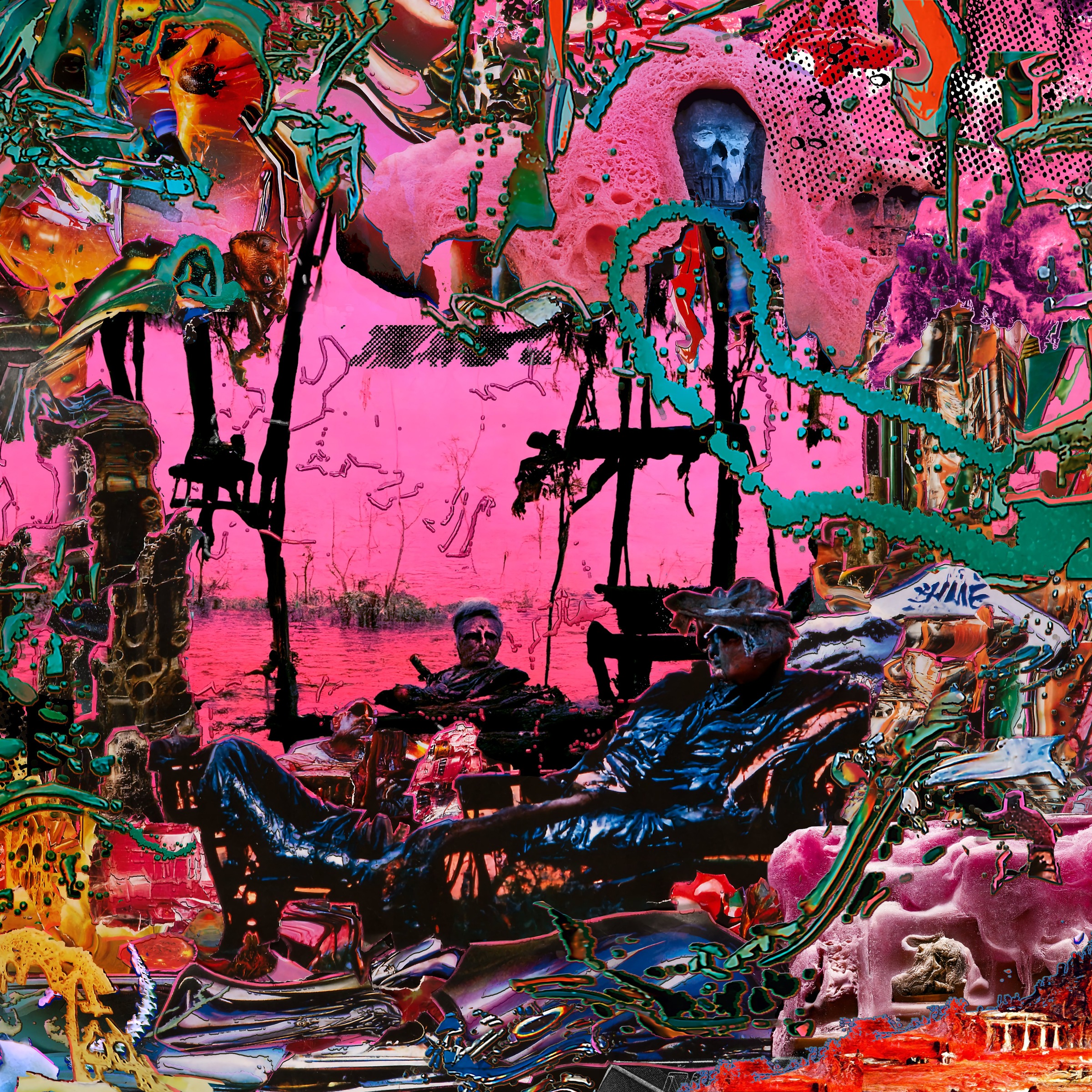 black midi is a band that I've had a bit of a difficult time warming up to. When their debut album Schlagenheim came out back in 2019, I pretty much dismissed it immediately as being pretentious and trying too hard to be wacky and "difficult". I didn't think much about the band until they returned on 2021's Cavalcade, a dramatic shift in direction towards proggier waters, something that I was gearing myself up to hate, but ended up pleasantly surprised with as the album moved the band in more subdued direction, incorporating lyrics that were more cohesive and less chaotic and coy just for the sake of it. Although it wasn't perfect, it was definitely a massive improvement over Schlagenheim, an album that I'm still not all that keen on, even if I've warmed up on it slightly in the time since its release. With the band's third album, Hellfire, though, black midi have achieved the impressive feat of moving from an album I hated to an album that I think is pretty much perfect in a mere three-year turnaround.
Hellfire expands on Cavalcade's prog sound by bringing back some of the intensity of Schlagenheim while maintaining the band's newfound sense of purpose, creating a concentrated series of intense, complicated, well-crafted songs that also build on the move concrete lyrics of Cavalcade by presenting a series of stories revolving around the sort of characters that will end up surrounded by the album's title: a grand parade of sinners, featuring homicidal cyber-boxers, homophobic profiteering mining captains, farmhands-turned-assassins, and many others. Their stories are illuminated by singers Geordie Greep and Cameron Picton with immense lyrical and vocal prowess, creating a focused yet varied album experience that keeps you hooked throughout its runtime. As usual, the band's instrumental talents show up quite a lot across the album, but after half a decade together, it has now reached the point where their virtuosity is so ridiculous that it wraps beyond the typical prog trapping of eye-rolling shows of technical skill at the expense of everything else and becomes something truly mind blowing, most notably on the insanely fast main riff and Morgan Simpson's drum performance at the climax of "Sugar/Tzu" and the breakneck central section of "The Race Is About To Begin".
It certainly helps that this skill is accompanied by excellent songwriting that many modern prog bands often lack, with every song here being a relatively compact affair, compressing the many twists and turns of the 20-minute prog suite into a 3-7 minute long package, resulting in an extremely engaging rollercoaster of an album that packs so many punches that it risks becoming exhausting, but it never does, another testament to Hellfire's high quality. In addition to the aforementioned songs, particular standouts are "Eat Men Eat"'s thunderous blend of acoustic-led pummeling and "Welcome to Hell"'s replication of the horrors of war with an instrumental that sounds like being processed through a meat grinder. That's not to say that every song is overly complicated, though, a few tracks, like the propulsive ballad "Still" and "The Defence", which could almost pass for a pop single from days of yore if not for lyrics describing the operation of a brothel, act as a sort of cool-down from the madness unfolding around them while still being entertaining in their own right. This eclectic yet cohesive mix of intriguing stories and devilishly talented and memorable musicality is what makes Hellfire such a triumph for black midi, a definitive proof that they are a much different and much better band than the black midi of 2019, and one that is certainly worth another shot if you wrote them off as I initially did back then.
#2: The Callous Daoboys - Celebrity Therapist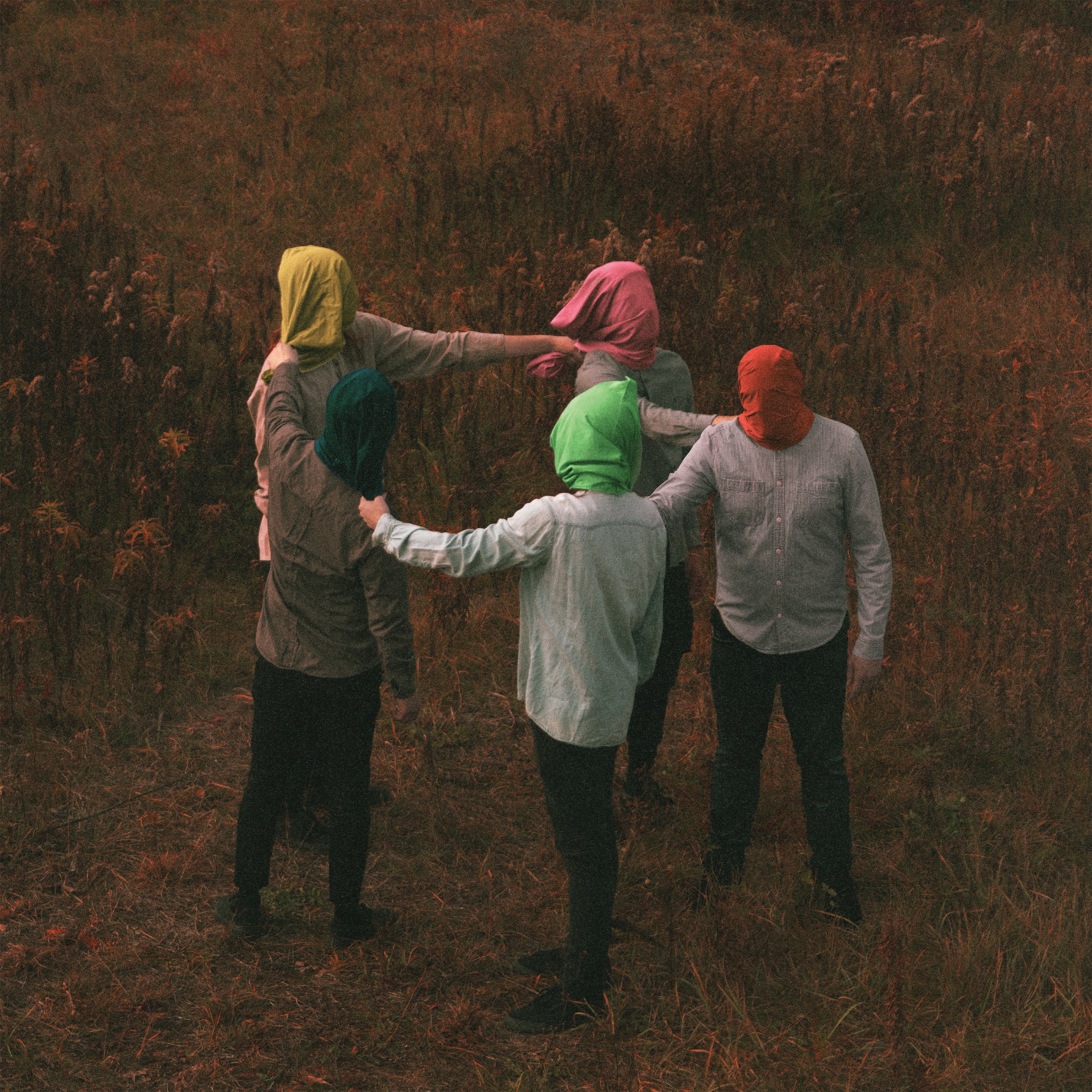 Metalcore is a genre that on its surface does not seem to be capable of much beauty, combining the electric intensity of metal with the vicious energy inherent to hardcore punk, eliminating pretty much any of the slower, more introspective moments that can occur on slower-paced metal releases. Perhaps as a result of the potential that the genre has for rote noise and nothing else if left unchecked, a lot of the metalcore bands I've heard end up branching out far beyond the sound palate of the two genres that their sound is allegedly based on, and probably the best example of this sort of eclecticism comes from this album, the second effort by Atlanta-based outfit The Callous Daoboys (say it out loud if you don't get the joke). While there is, of course, plenty of intense riffs and harsh vocals to be found across Celebrity Therapist, there are just as many moments of respite in between these assaults, featuring both cleaner guitars and singing as well as occasional moments outside the rock idiom entirely, with ambient synths showing up in tracks like "Title Track" and "The Elephant Man in the Room" and even a brief appearance of an Amen break in "Beautiful Dude Missile". This capricious nature was what initially drew me to Celebrity Therapist, but what keeps me coming back for more is that underneath all of this unpredictability is a lot of surprisingly raw emotion, presenting itself in equal parts personal stories and political statements, creating a potent document of life in America's current landscape of "emerging" from a pandemic that isn't really over and the increasingly-terrifying encroachment of fascism into our government. This emotion comes to a head on the album's closing track "Star Baby", a five-and-a-half minute long combination of a dance-punk influenced metalcore first half with a strangely uplifting sax-laden alt-metal conclusion that works incredibly well despite the seeming incongruities of these two pieces. Through this unique and eclectic approach combined with surprisingly earnest and topical lyrics, Celebrity Therapist has cemented itself in my mind as an absolute tour-de-force, working both as a proof-of-concept showing that a genre with a name as reductive as "metalcore" can be so much more than the sum of its parts, as well as a stellar album in its own right, one that I find myself returning to time and time again.
#1: Black Country, New Road - Ants From Up There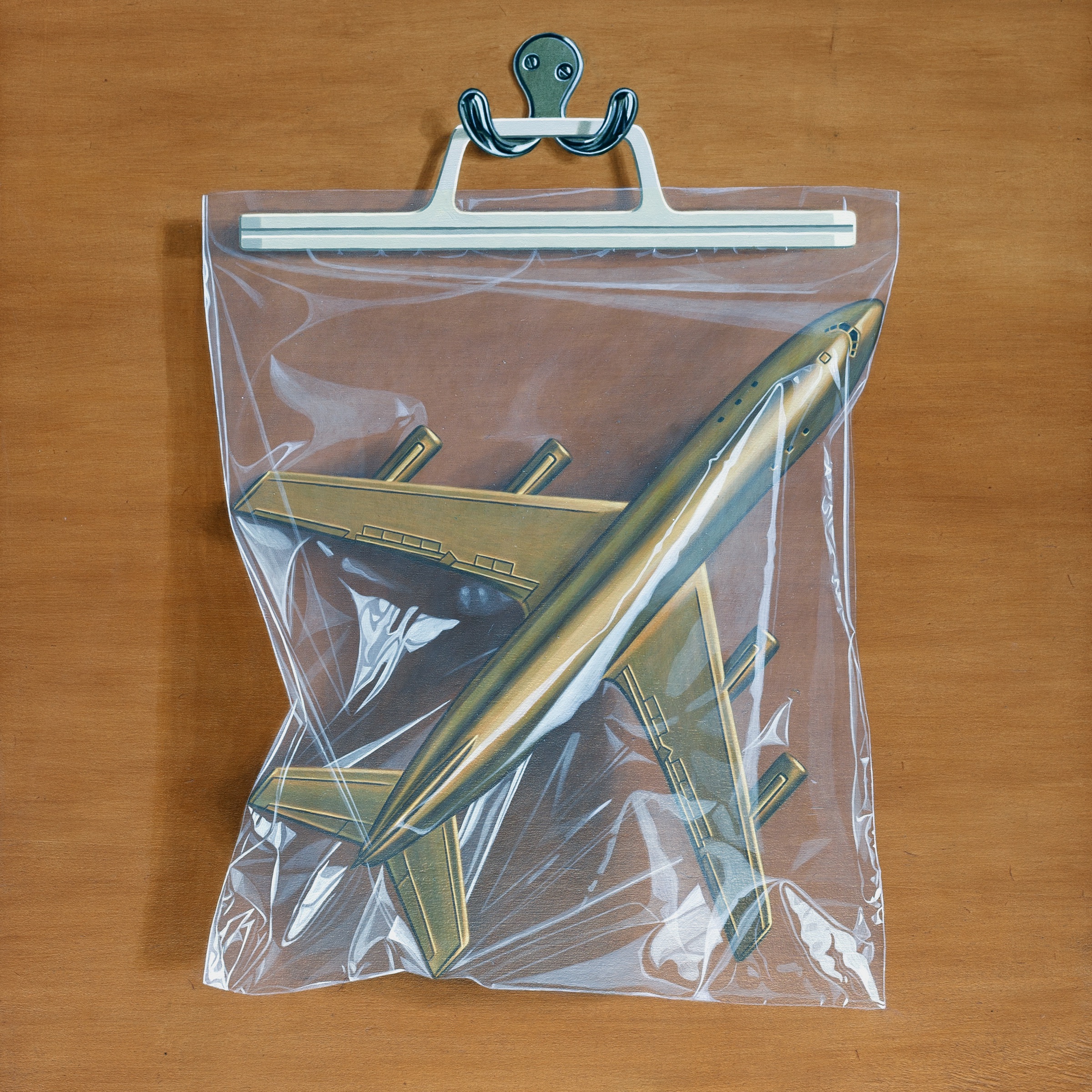 Yes, this is admittedly a very obvious pick for best album of the year. Ants From Up There has gotten arguably more universal acclaim than almost any other album over the last six or so years, but this is for a very good reason: it is almost unbelievably good. Black Country, New Road stormed onto the music scene in 2021 with For the first time, an album that narrowly missed this list last year as a result of a smaller scale, but since then has grown even more on me with its unique blend of post-punk, post-rock, post-klezmer, and frontman Isaac Wood's unique post-ironic lyrical style. It becomes difficult to maintain enough stamps for all that "post"age after a while, I would imagine, though, which explains why for the band's second album they decided to move away from almost all of this in favor of a more naturalistic mix of indie chamber pop and some less noticeable but still very present post-rock thrown in for good measure. Wood's presence is still as important as ever to the band's sound even as the instruments behind him change, and while he relies a little bit less on pop culture references this time around, his unique singing style and personal-yet-depersonalized lyrics remain at the forefront, creating a more subdued, sad affair that still knows when to let loose when the moment requires it. This newfound sense of restraint allows for some truly jaw-dropping moments of beauty on Ants, something that was only merely hinted at the band being capable of on For the first time.
The first three proper songs on the album exemplify this new songwriting philosophy, beginning with "Chaos Space Marine"'s piano-led, cheerful, almost theatrical declaration of an abandonment of purpose and moving on through "Concorde", a deceptively simple waltz about an inability to let go of a past relationship that concludes in a strangely triumphant-sounding tremolo-filled climax that subverts the traditional post-rock crescendocore formula by being the most emotional moment of the song, rather than the outright loudest. As stellar as these two songs are, it's the third track, "Bread Song", that manages to best exemplify Ants' contrast between the music's beautiful sounds and the depressing stories that Wood sings over them across the album's opening tracks, combining words documenting all the pain inherent to long distance relationships and the rare indie rock song that takes more inspiration from Steve Reich than it does from Black Francis. Over the course of the six minutes I spent listening to the song while writing this review, I began to notice how well "Bread Song"'s use of Lewis Evans' saxophone and Georgia Ellery's violin, two instruments not traditionally seen in rock bands, showcased the differences between BC,NR's first and second albums. While on For the first time, sax and violin were used to bludgeon the listener, notably providing most of the intensity of the skronky climax of the song "Science Fair", "Bread Song" instead utilizes the instruments texturally, a rare but welcome use for a saxophone especially in pretty much any genre of music.
From here, Ants continues with "Good Will Hunting", the most straightforward pop song on the record, but nevertheless one that remains beautiful and well-written, before returning to this minimalist mode with "Haldern", a song that somehow manages to one-up "Bread Song" by being even more sparse and featuring yet another incredible set of vocals and lyrics from Wood, this time being abstract enough that the song begins to instill some indescribable new emotion in me that I did not realize I was even capable of feeling, much less give a name to. "Mark's Theme" follows, a simple instrumental tribute to Evans' late uncle that nevertheless manages to keep up the album's extraordinarily high standard of quality while also serving as an effective bridge between the two halves of the record. Said second half contains tunes that are a hell of a lot longer than the ones preceding them, featuring just three tracks in comparison to the first side's seven. "The Place Where He Inserted the Blade" kicks things off here with possibly the most devastating song on an album of devastating songs, an ode to codependency featuring gorgeous backing vocals and an extended metaphor about watching YouTube cooking tutorials that has no business working as well as it does.
Afterwards, we finally move towards the conclusion to the album, with "Snow Globes" serving as nine minutes of buildup featuring an absolutely thunderous drum solo courtesy of Charlie Wayne underpinning Wood's shrieking and the regal performance of the rest of the band, leading into "Basketball Shoes", an absolute monster of a closer that's a pretty strong contender for the best closing track on an album I've ever heard. While the majority of the song is another enticing emotional ballad, it's the song's climax that steals the show here, as the band finally lets loose one of the big post-rock crescendos they'd been tactfully avoiding across the rest of the record, working up an absolute maelstrom of wet dream-induced angst surrounded by choir-style backing vocals and a barrage of noise coming from all the band's instruments at once, the kind of explosive outburst of emotion that contrasts perfectly with the more restrained palate the band had been operating with up to this point, and capping off the record with an intense note that still manages to be just as beautiful as the 55 minutes of music preceding it. Ants From up There is such an incredibly cohesive and emotional statement that it provides some comfort knowing that even if Wood is no longer in the band, taking with him a lot of what made BC,NR so special on their first two albums, this album is so good that I can return to it any time and remember the brief, glorious moment where the band truly was "the best in the entire world", an epithet first applied to them when they had released only two songs. An incredibly special release that will surely be the high water mark aspiring indie rockers will be trying to match themselves up to for decades to come.
Wow, that is a lot of words! Being able to write something almost twice as long as my 2021 list in half the time is I suppose an accomplishment, but as passionate as I am about music, cobbling this thing together did end up feeling like a chore at some points, so I'm thinking that for future years this sort of list will end up being a lot briefer than these last two have been. It'll still convey the same point, and it'll give me more time to work on other cool things. Speaking of which, I'm thinking that the next one of these blogposts might end up being in video form… at the risk of sounding like a video essayist. (There's also gonna be some stuff on here that's more fiction writing some time this year as well… probably just fanfic for now but I have a pretty good story of my own creation that I'm gonna try to work up the skills to be able to execute over the next few years or so.) Thanks to everyone who's been checking out the site over the last year or so, and here's to a successful 2023 for us all.