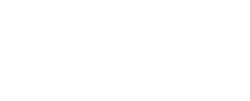 2021 was a really busy year for me, what with me moving out to college and finally coming out, transitioning, and living as myself full time, in addition to a ton of other more personal drama stuff I'm not going to be airing out here. As always, however, the never ending stream of media continued! And with that came a lot of music that I listened to. A lot of it was really good this year, especially a really weirdly good stretch from September to November, although the earlier parts of the year had many gems as well. Here, I am writing about my ten favorite albums from this year, and hopefully you all will find it interesting. Thanks for taking the time to read this, I hope it introduces you to some cool music you haven't heard before, or gives you a new perspective on something you have.
#10: Injury Reserve - By the Time I Get to Phoenix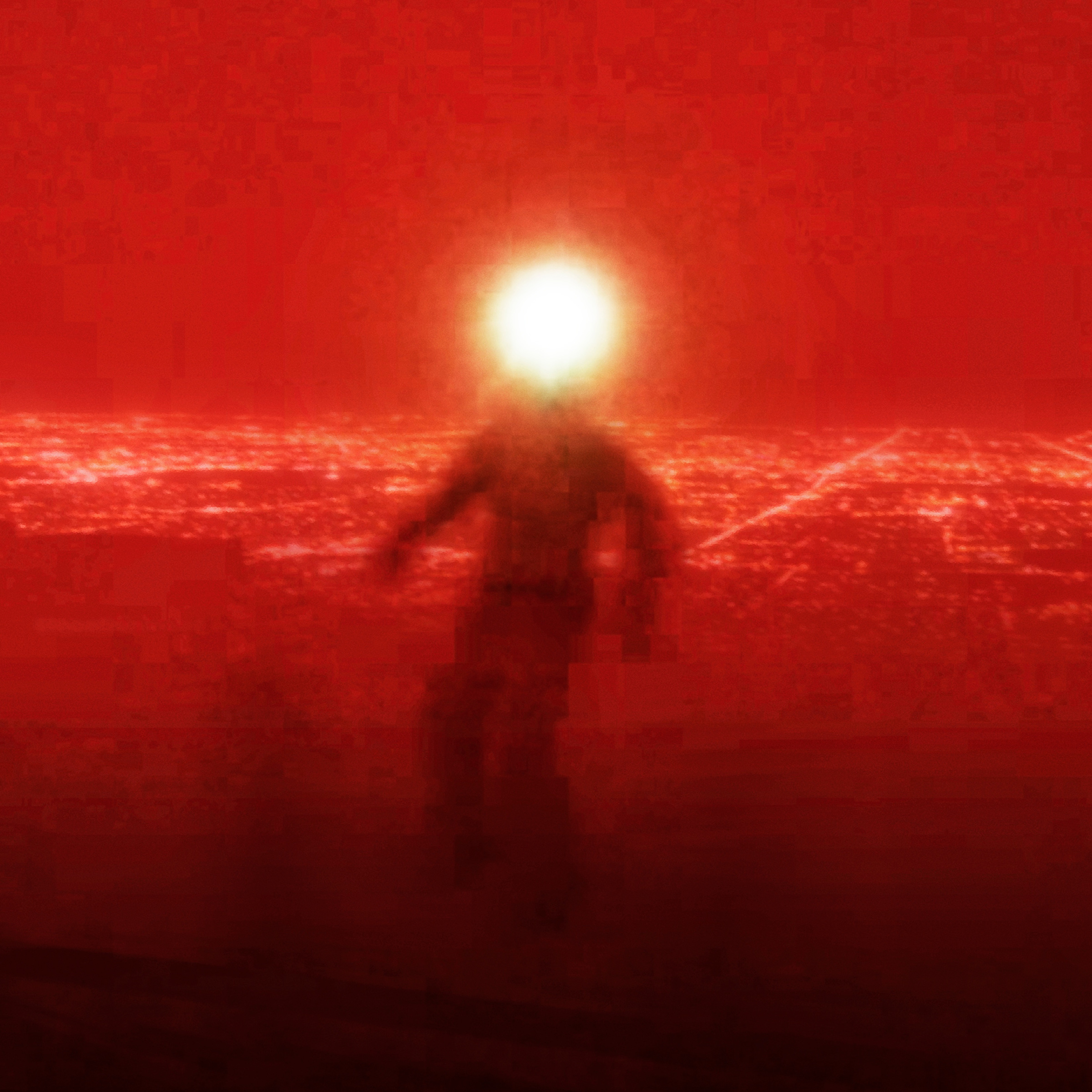 I think it says a lot about how good 2021 was for music that an album as fearlessly innovative and emotional as By the Time I Get to Phoenix is only my 10th favorite album to come out of this year. Most years, something with this mix of honesty and creativeness would be an easy top five pick, but this year it's just barely squeaking into the top rung here. That's not a knock against this album at all, though, because it's still a tour de force that sounds completely unlike any hip hop album I've heard before. Injury Reserve has been around for a while now, this being their fourth major project, starting with their debut Live From the Dentist Office in 2015, but By the Time I Get to Phoenix is their first (and possibly last) album since the sudden passing of group member Stepa J. Groggs in 2020. As you can probably expect from an album following the unexpected death of a close friend and collaborator of the other two members of the group, rapper Ritchie with a T and producer Parker Corey, the album is mainly centered around Groggs' death and its effect on the rest of the group, and the lyrical content of the album is absolutely heart-wrenching. I think this is best exemplified on the track "Top Picks for You", which, as the title implies, is about Ritchie finding the content-recommendation algorithms of services like Netflix and Spotify still churning out new recs for Groggs even after his passing, and how it reminds him of all of the things that Groggs will now never have a chance to experience: a sort of meditation on death for the modern age.
What really makes By the Time I Get to Phoenix special, though, is that in addition to the phenomenal lyrics, the album's musical content is completely revolutionary. Right out the gate with opener "Outside", this album establishes itself as not your typical hip hop record, with the song being rapped over a formless cloud of synths and murmured vocal samples before eventually giving way to a pounding electronic instrumental that sounds like it would be more at home in a Tangerine Dream record than something by a hip-hop group. The tension built by "Outside" is eventually released by the absolute onslaught that is the second track, "Superman That", which features the harrowing refrain "ain't no saving me or you" over an incredibly fucked-up and edited sample of modern post-punk-rock-chamber-pop outfit Black Country, New Road's "Athens, France", and this sort of uncompromising instrumental work continues all throughout the album. Bands like Black Country, New Road aren't typical sample territory for hip hop groups, either, and the sampling of experimental rock and post-punk acts is a common trait of the instrumentals on the album, from The Fall on the bass-heavy "SS San Francisco" to King Crimson on the frenetic "Footwork in a Forest Fire" to Shellac on the drugged-out "Wild Wild West" to Black Midi on the absolutely devastating "Knees" to Brian Eno on the closer "Bye Storm", which also serves as a fitting send off to both Groggs and to Injury Reserve's career if Ritchie and Corey choose to stop making music under the name following Groggs' passing.
With all of the praise I'm throwing at this album, you may be asking yourself why it's only at number ten on this list instead of somewhere higher up. The answer is that, unfortunately, while conceptually this album is incredibly, incredibly strong, there are a few moments where the execution of the music here doesn't live up to that concept. Examples of this can be found in the sameiness of the shorter tracks on the album all being a kind of sluggish break from the madness that surrounds them, as well as the lyrics of the songs that are less directly about Groggs being kind of corny at times, featuring such stellar lines as "I can't eat no ground stuff, I like the toaster strudel" in "SS San Francisco" by the album's only feature ZelooperZ, and "It's the wild wild west out there, I'm Willie Smith [sic] with the Inspector Gadget'' on "Wild Wild West". Despite the admittedly minor issues I have with the album, though, By the Time I Get to Phoenix is a groundbreaking record both musically and lyrically that I'm sure will be an inspiration to hip hop artists, electronic artists, and musicians in general in the years to come.
#9: Genesis Owusu - Smiling with No Teeth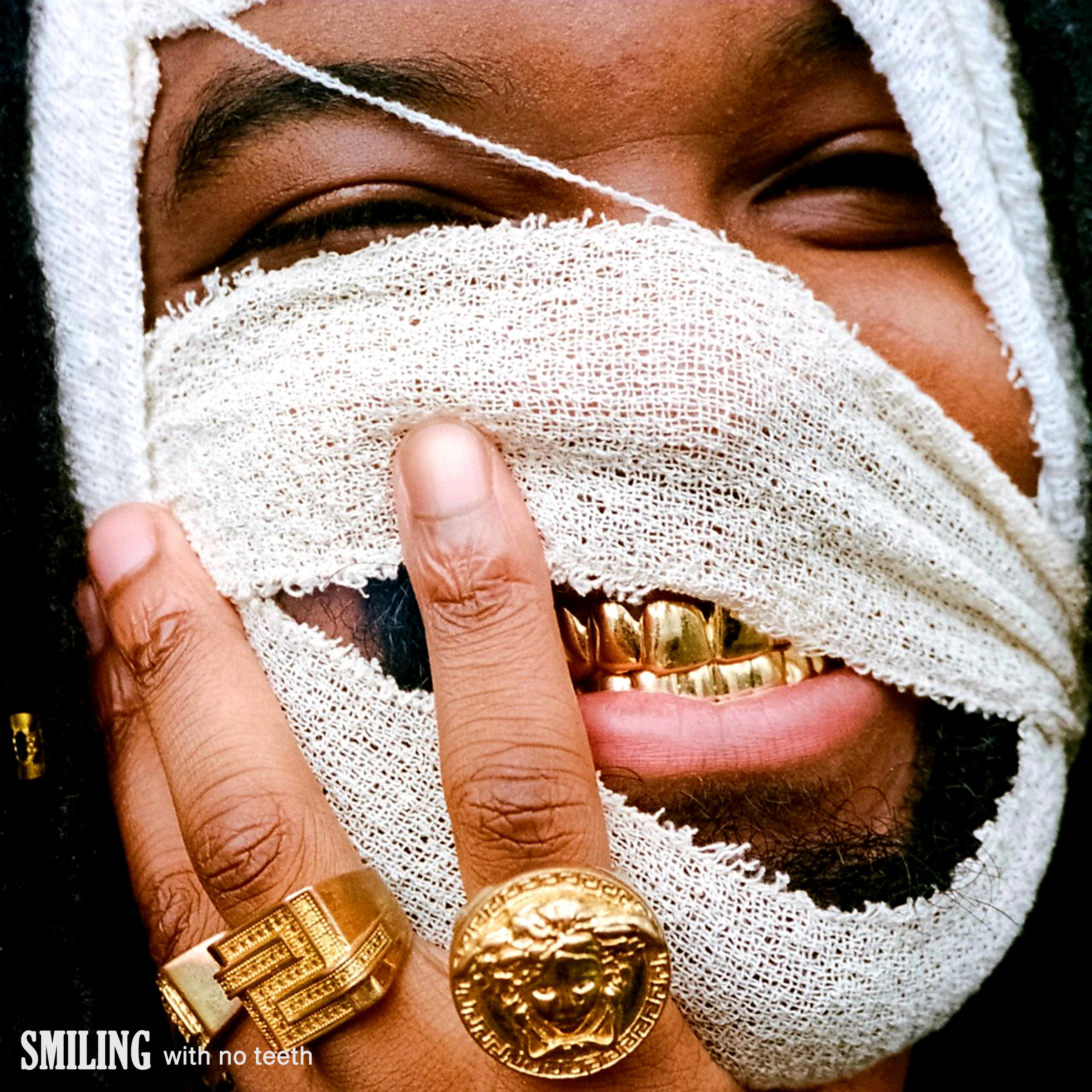 Continuing with the theme of albums that combine genres like nobody's business, we have here one of the strongest debut records I've heard in a very long time. Ghanaian-by-way-of-Australia rapper/singer/whatever-else-he-feels-like Genesis Owusu opens up his career with an incredibly enticing combination of neo-soul, hip hop, synth punk, and a bunch of other stuff that all combines together to make an incredibly exciting record. The sonic territory that this album covers is staggering, but it never feels all over the place; everything on the record plays into the larger whole surprisingly well. The lyrical content of the album follows a similarly diverse structure as well: everything from a fight against depression framed as a toxic relationship on "Don't Need You" to the oppression still faced by black people today and the indifference of white liberal society on the aptly-titled "I Don't See Color" is explored on the record. This level of variety in any album, and especially a debut album, is extremely impressive in my eyes, and it makes me seriously excited for anything that this guy is going to be putting out in the future, especially considering that he's only 23 years old. It doesn't quite have the same futuristic sound or hard-hitting concept that Injury Reserve had on their album this year, but for my money, this album is the more consistent experience. Granted, the album is not without its weak tracks (I would have to single out "Whip Cracker" and "A Song About Fishing" as not quite being up to standards), but the album is long enough and the tracks still strong enough for this to not impact the experience as adversely as the weaker ones on Phoenix do. As a whole, Smiling with No Teeth shows a staggering amount of ideas, and hearing this sort of creativity in a debut record makes Genesis Owusu out to be one of the most promising new artists of the 2020s for my money.
#8: Floating Points & Pharoah Sanders - Promises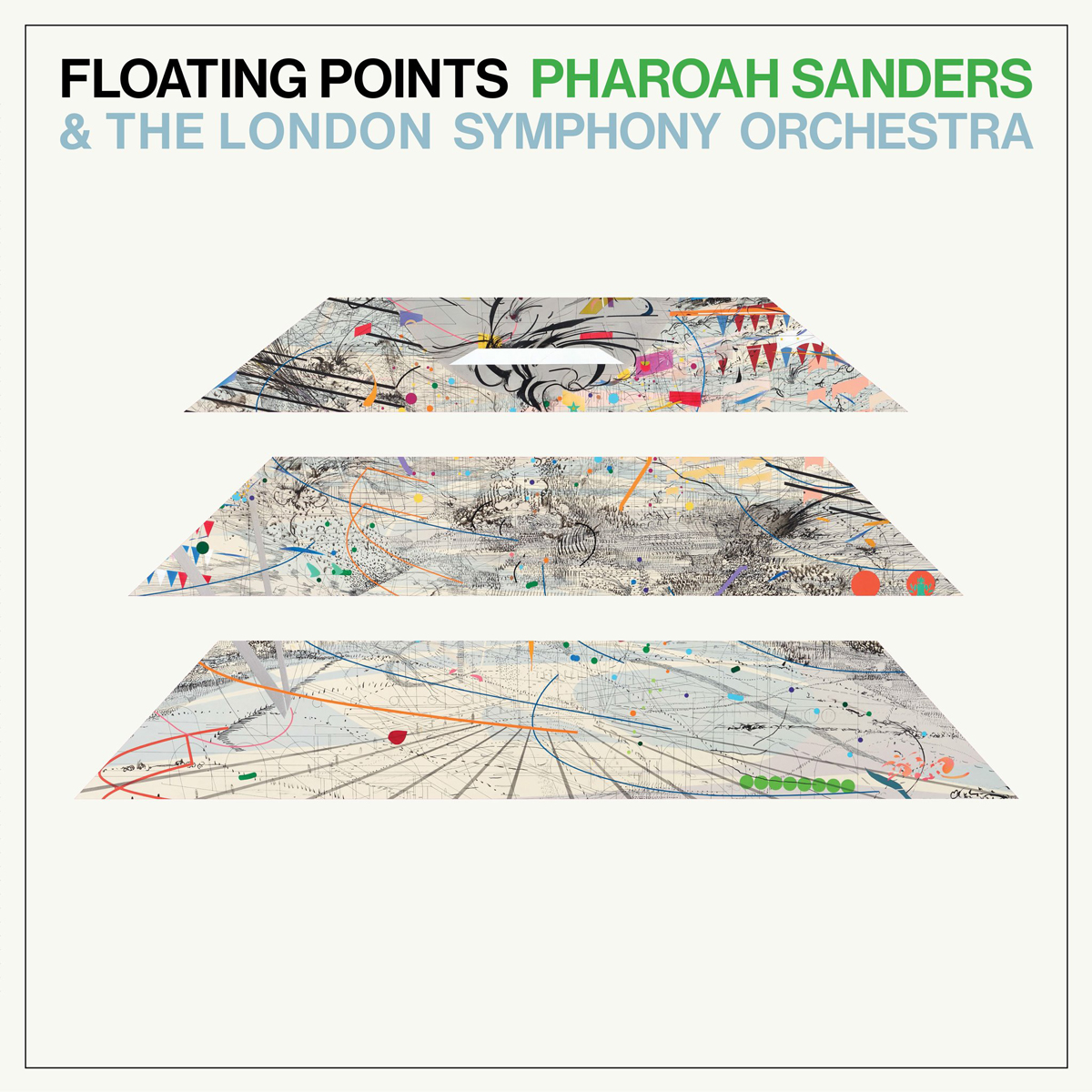 Promises sees the convergence of old and new musical talent in the form of British electronic producer Sam Shepard, aka Floating Points, whose debut album Elaenia was released in 2015, and jazz legend Pharoah Sanders, whose debut album Pharoah Sanders Quintet was released fifty years prior in 1965. (And also kind of Talking Heads frontman David Byrne, whose Luaka Bop label the album was released on!) As such, Promises, like the others on this list so far, is an album that combines a ton of sounds. As could be expected from an album featuring Pharoah Sanders, some of his phenomenal tenor sax playing features across the album's nine movements, but elements of many other genres of music besides jazz are featured here as well. Both Shepard's synth work and playing of acoustic keyboards here is immaculate, taking cues from minimalism and ambient, and the backing of the London Symphony Orchestra (!) throws some good old classical fury into the mix, particularly on the sixth movement where the orchestra takes center stage. It's kind of remarkable how well all of these disparate influences converge into a cohesive whole, with a whole solar system of sound swirling around Shepard's repeating keyboard riff for almost the entirety of the album. That riff also forms a nice grounding for the album as well, keeping you locked in to the sonic experience while also allowing space for contemplation, something I always find admirable in any record with ambient trappings. In fact, there's really only one thing I can take issue with on the album as a whole at all: when I said the riff repeated for almost the entirety of the album, I meant the the final movement doesn't feature the riff, and, in fact, is completely separated from the first eight sonically. This makes the admittedly-brief three-minute coda somewhat unnecessary to the album's flow as a whole, as the end of movement eight would have made a perfectly fine ending to record by itself. Even despite this mildly sour note to close off the record on, though, Promises still delivers an immensely captivating fusion of jazz, ambient, electronic, and classical that I'm sure will fuel many of my study sessions for years to come.
On a semi-unrelated note, writing this list is starting to make me realize that pretty much all of my favorite albums of this year, and in general, are the kind of albums that have a unique set of sounds that you can't really find in most other releases. That probably explains why the new albums I listen to seem less interesting on average now that I'm more versed in this sort of thing. Moving on, though, surely all ten of these can't be that sort of genre-blending release, right…?
#7: Sweet Trip - A Tiny House, In Secret Speeches, Polar Equals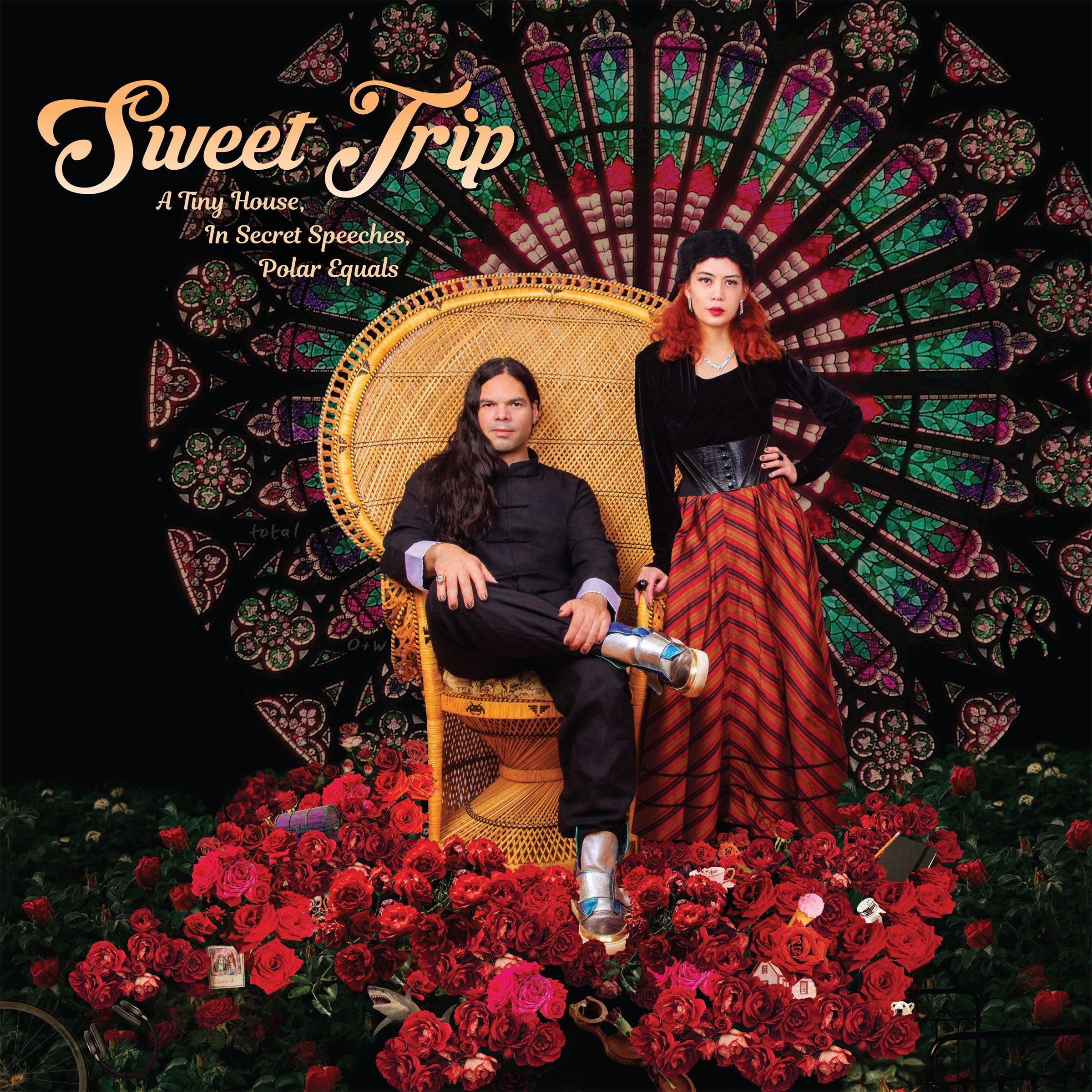 I suppose that, technically, this album doesn't qualify as a new mix of genres because Sweet Trip already did something similar to this on their 2003 modern classic Velocity: Design: Comfort. That being said, this sort of dream pop/shoegaze/glitch-esque IDM and assorted electronica sound is the sort of thing that nobody other than Sweet Trip has really done, so it might as well count. Besides, the one album they've put out between V:D:C and now, 2009's You Will Never Know Why, moved in a considerably less electronic direction, so this is more or less the first album to have this blend of sounds in almost two decades.
You may have noticed that this means that 12 years passed in between this album and the band's previous, making the album's release cycle a pretty monumental event for music nerds regardless of whether it turned out to be good or not. Thankfully, this album is superb, and I would even go as far as to say that it is my favorite release of the band's, although I doubt I share that opinion with many people. It's a nice combination of the IDM and shoegaze stylings of Velocity: Design: Comfort and the more acoustic and dream pop-oriented You Will Never Know Why, landing in just the right middle space for my liking. Like most of Sweet Trip's music, A Tiny House is a very comfy listen, a sort of warm blanket of sound and words that makes you feel a little better about yourself whenever you listen to it. Pretty much all the lyrics here are about love or some other form of close personal connection, so listening to this record reminds me of all the friends that I value most in my life, the good times I've spent with them, and all the time I have left to spend in the future, both with those I know already and those I hope to meet along the way. In this way, regardless of when or even if Sweet Trip releases another album, A Tiny House guarantees the group will go down in history as an act that has managed something very few musicians can pull off: while most albums only have specific details pertaining to the lives of the artists themselves, this album gives you a canvas and lets you fill in the blank with whatever good memories of your own you want.
Update: in between the time I wrote this section of the article and the time this is going up the band broke up (unless Roby continues to release music under the Sweet Trip name, which I doubt will happen). Makes this album a bit more bittersweet than it was before, and probably their final album for real, but it's still a very nice note to go out on. Gives it more staying power in a way I think.
UPDATE 2: well, so much for that staying power. turns out roby's a bit of a creep. it's pretty much impossible to remove that from the album's context given what we know about it now, so let's just say for the record that if there was gonna be an album on this list to replace this one it would be For the First Time by Black Country, New Road. Go check it out instead maybe, yeah?
#6: Backxwash - I Lie Here Buried with My Rings and My Dresses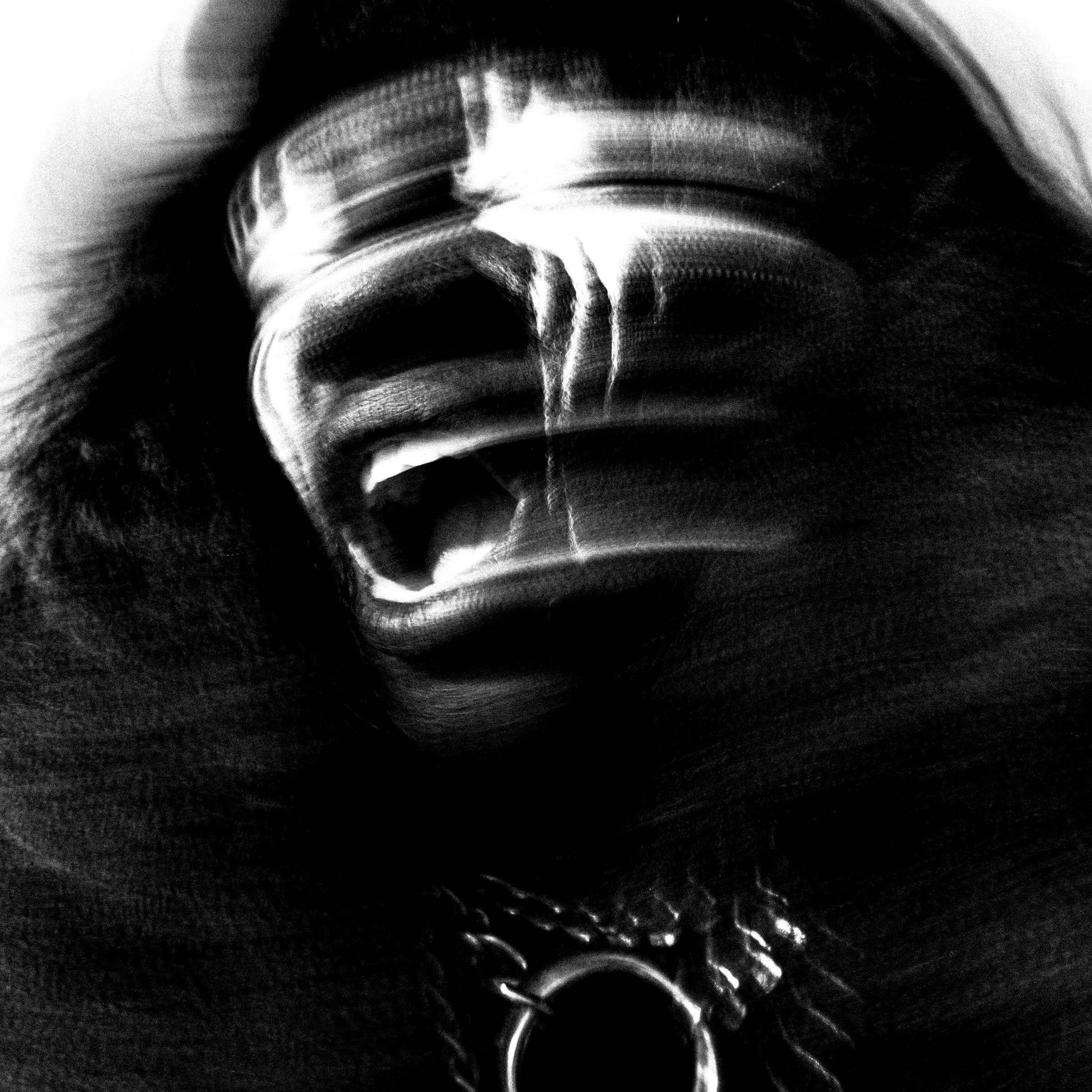 I Lie Here Buried with My Rings and My Dresses's opening track, "Purpose of Pain", consists of a Steve Reich-esque soundart piece repeating a simple phrase about how "a little bit of pain is a good thing", looped over itself a few times. It's a pretty quiet track, which serves as a stark contrast to the rest of the record, which consists entirely of intense industrial hip hop songs that make this album one of the most hard-hitting of the year. Zambian-born, Canadian-based rapper Backxwash has a very unique take on the genre for numerous reasons: in addition to her standout industrial hip hop beats and incredible samplework (seriously, the closer makes a fucking Godspeed You! Black Emperor song one of the best beats I've heard on an album in forever, she's that fucking good), her identity as a black trans woman provides a perspective not often seen in music in general. The music here hits incredibly hard to me as a trans person, covering everything from the standard depression on "Wail of the Banshee" to parental reactions to their child's queerness and the complication to sexual scenarios that being trans presents on "Terror Packets" to the unfairness of legendary trans artists like Sophie dying young while billionaires like Jeff Bezos and Elon Musk that contribute nothing of worth to society keep on living on "In Thy Holy Name" to the ongoing pandemic on the absolute monster of a closer "Burn to Ashes". It's not just Backxwash that puts in a great performance here, though: many features of somewhat unknown artists are scattered across the record, and all of them are great. The only one of these features that I recognize is Ada Rook of fellow trans Canadian music act Black Dresses, who appears on both the title track and "Song of Sinners", but that's not to understate anyone else's contributions to the album: all of them do well enough to make me interested in perhaps checking out their music in the future. The production has a few well-known names as well, with fellow horrorcore act clipping. producing "Blood in the Water" and… metalcore band Code Orange producing "Nine Hells" apparently? An interesting choice, but the song is still really good, so who cares? Even with all of these collaborators, though, I Lie Here Buried With My Rings and My Dresses comes across as an album with a very focused and unique vision, and it's definitely one that I'm going to remember for a long time.
#5: Little Simz - Sometimes I Might Be Introvert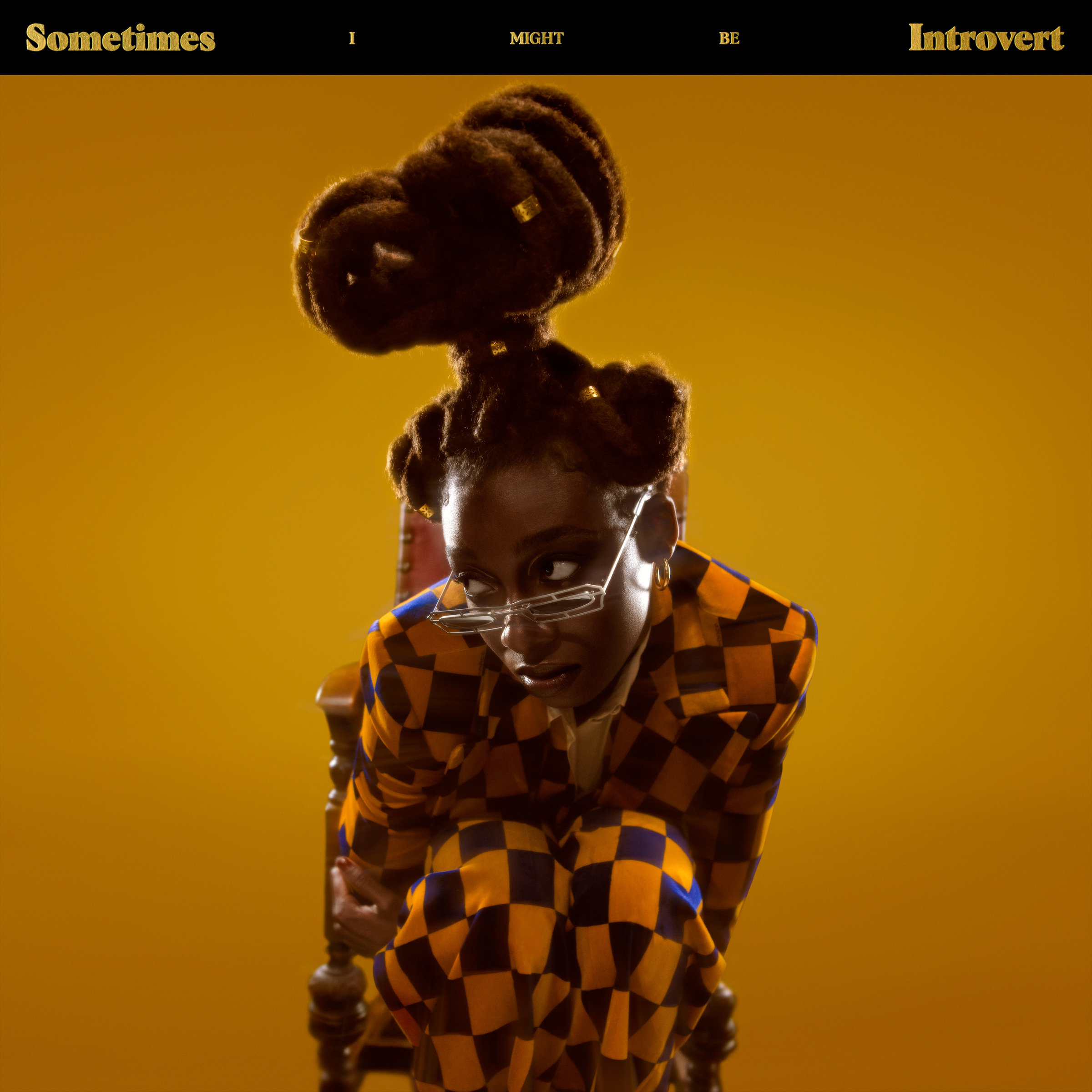 Speaking of which, here's another very unique hip hop album on a completely different side of the sonic spectrum. I've seen a lot of people refer to Sometimes I Might Be Introvert disparagingly as a "Disney-rap" album, and honestly, I can get where they're coming from: a lot of the tracks on this have an absolutely massive orchestral backing and the sort of fanciful narrative reminiscent of only the most whimsical of Disney flicks. That being said, though, I've always been fond of this specific sort of schmaltz; hell, my favorite album of all time, Sufjan Stevens' The Age of Adz, is basically this sort of orchestral sound applied to a glitchy electronic popscape instead of rap. That sort of bombast makes tracks like the opening sort-of-title-track "Introvert" all the more appealing in my opinion, as that song provides an incredibly ear-catching opening for the rest of the album. Later tracks often strip it down a bit more, but the production remains clean as fuck, taking more notes from soul and occasionally jazz, similar to her previous album Grey Area. From there on out, the Disney shtick is mostly confined to the interludes, which are still great and provide cohesion to the album's narrative, or really, collection of narratives. The album's title serves as an acronym for the first half of Simz's real first name, Simbi, and the album as a whole reflects many different aspects of Simz's person, such as the women that have inspired her, her strained relationship with her father, and her struggles to support the rest of her family in her youth. At 19 tracks in just a little over an hour, the album manages to speedily yet effectively cover all of these topics, an extremely impressive feat for so many subjects that each only have a short amount of time allotted to them. It's this sort of blending of many different subject matters and sounds both low- and high-key that make Sometimes I Might Be Introvert my favorite hip hop album of the year.
#4: Squid - Bright Green Field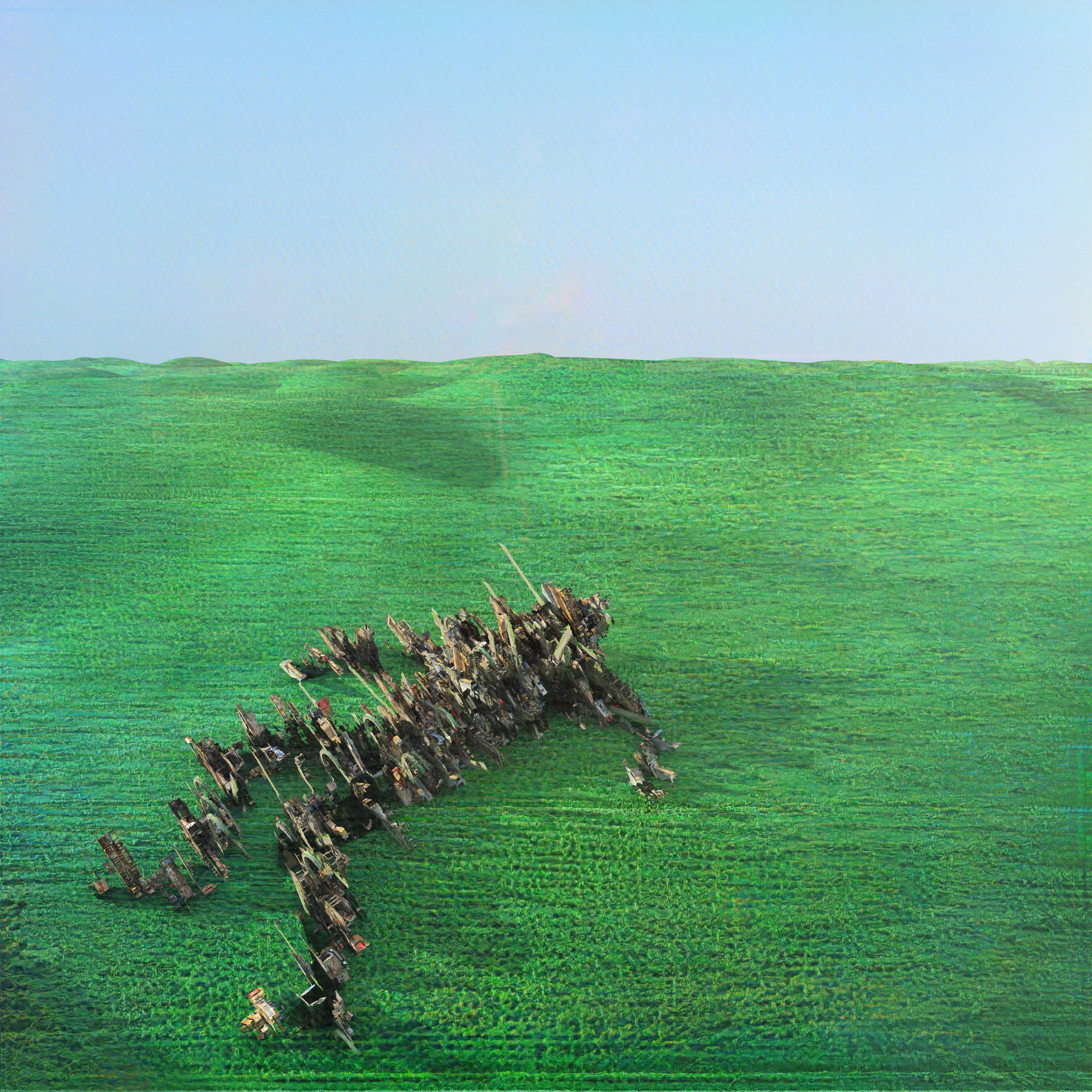 Bright Green Field belongs to the newly emerging "Windmill scene" of British post-punk artists that constitute the most interesting, or possibly only interesting, thing to happen to the semi-dying genre of rock in a solid 3 years or so. So named because of many of the bands in the scene rising to prominence in Brixton club the Windmill, the moniker is a bit ironic when you compare the much more cerebral take on punk presented by these bands to the older definition of "windmilling" in a rock context, the sort of showy guitar playing perfected by late 60s/early 70s artists such as Pete Townshend of the Who. These new Windmill bands are a sort of antithesis to this ethic in terms of the greater punkosphere, with the two most well known bands of the scene, Black Midi and Black Country, New Road, trading this sort of showmanship for the brutal precision of the first band and the more emotional sound of the second.
That being said, though, while both of those two bands' offerings last year, Black Midi's Cavalcade and BC,NR's For the First Time, were highlights of my 2021, neither of them were my favorite to come out of the scene in 2021. That honor would go to this album, which maintains a more classic art punk sound while still experimenting a fair bit and with lyrics that focus more on a societal lens than BC,NR's personal one or bm's preference for fanciful storytelling. Following a brief opening sound collage, the first song on the album, "G.S.K.", immediately sets the tone for what's to come, being a brassy, punky romp about the religious-like aura of gargantuan corporate skyscrapers that cover the skylines of today's modern cities. The album's next track, though, "Narrator", manages to easily outshine "G.S.K.", with its 8 minutes being dedicated to a Talking Heads-esque workout that culminates in a massive explosion of noise, with cryptic lyrics about gender-based power dynamics to boot. From there, the record moves on to its most daring experiment, "Boy Racers", in which three minutes of bouncy indie-punk number gives way to five of an incredibly menacing synth solo backed by almost nothing. After the opening four-track run, the album moves into slightly more conventional territory, but this doesn't affect the quality of the music at all: every song on this record is immensely enjoyable, from the more melodic "2010" to the ominous jazzy stomp of "Global Groove". While Squid might be a little more restrained in terms of innovation than some of their other Windmill scene peers, their debut is still immensely enjoyable and still maintains some experimentation, and that balance is what pushes Bright Green Field over its contemporaries in my book.
#3: Jane Remover - Frailty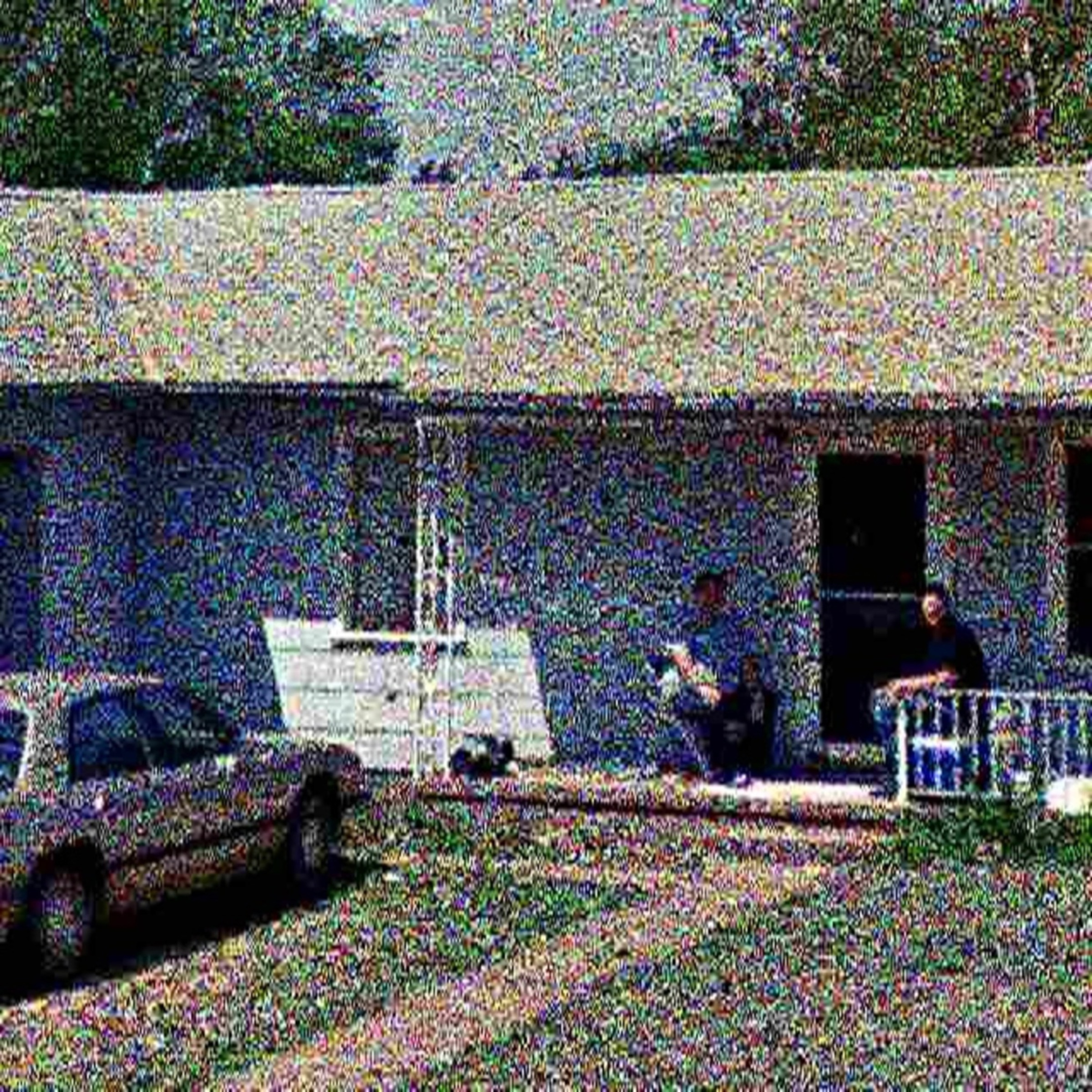 To me, one of the most interesting developments of the 2020s so far has been the hyperpop explosion, more because of the culture surrounding it than the actual music itself. Stemming out of the mid-2010s bubblegum bass work of artists like Sophie and Charli XCX, hyperpop trades that genre's plasticy sound for something more based on distortion and the culture of the internet in general. After entering the public consciousness mainly with 2019's 1000 Gecs, this sort of irony-poisoned pop music led to hyperpop becoming a pretty big scene amongst very online queer teens and 20somethings (like myself!), with countless small online acts creating their own spin on the genre and gathering a cult following of fellow netizens. (Does anybody still say "netizens" anymore?)
The caveat to this is that most of this hyperpop, being made by amateur producers in a genre that is almost insincere by definition, is not very good. (Nor would I expect it to be! It's just kids having fun and making music and making music is awesome no matter its quality unless you're Tom MacDonald.) Of course, as with most genres, hyperpop is not without its great releases, such as Frailty, as you can probably guess by me putting it this high up on this list. Jane Remover is a producer from New Jersey who has been releasing music online since 2019 as far as I can gather, but they first came to prominence on the Web with their first EP under the dltzk name, Teen Week, which was released last February. That EP, with its combination of hyperpop with a more emo sound, is better than most of the hyperpop I've heard, but it's more important for Jane as a sort of framework for their sound than as a collection of songs in its own right. Frailty, their first full-length, was released only nine months later, and the progression in talent visible here is absolutely staggering.
Right from the get go, Frailty's opener, "Goldfish", introduces a very low-fidelity acoustic guitar, indicating that this is not your standard hyperpop album, or even really a hyperpop album at all. Being more of an electronic emo album with some hyperpop influences, Frailty strips back some of the hyper-electronic sounds associated with the genre in order to fit more genuine emotion into the songs, while still keeping enough of the hyperpop sound to make this an extremely sonically interesting mix of genres. After "Goldfish", a simple acoustic ballad distinguished by the heavy processing on both the guitar and vocals, the album really kicks into high gear with "Your Clothes", a synth-heavy workout that establishes more of the album's standard sound, although eclecticism abounds throughout the record: the acoustic guitar remains prominent in the intros to many a tune, and everything from ambient-esque passages to fractured house beats to breakdowns featuring dial-up modem sounds to massive distortion-laden disintegrations of a song into an n64-esque outro shows up on the album. This sort of post-genre, internet-irony-poisoning-inspired-while-still-remaining-emotionally-honest sound is to me the absolute pinnacle of the hyperpop scene up to this point, and I absolutely cannot wait to see where Jane goes from here after such a strong debut at such a young age.
As a side note, Jane is 18 years old. I am 19. An album this good being made by someone younger than me is making me realize that I really need to step things up a notch. Especially when it's made by someone who appears to have a YouTube Poop-esque side project themed around Daria, for whatever reason.
#2: Magdalena Bay - Mercurial World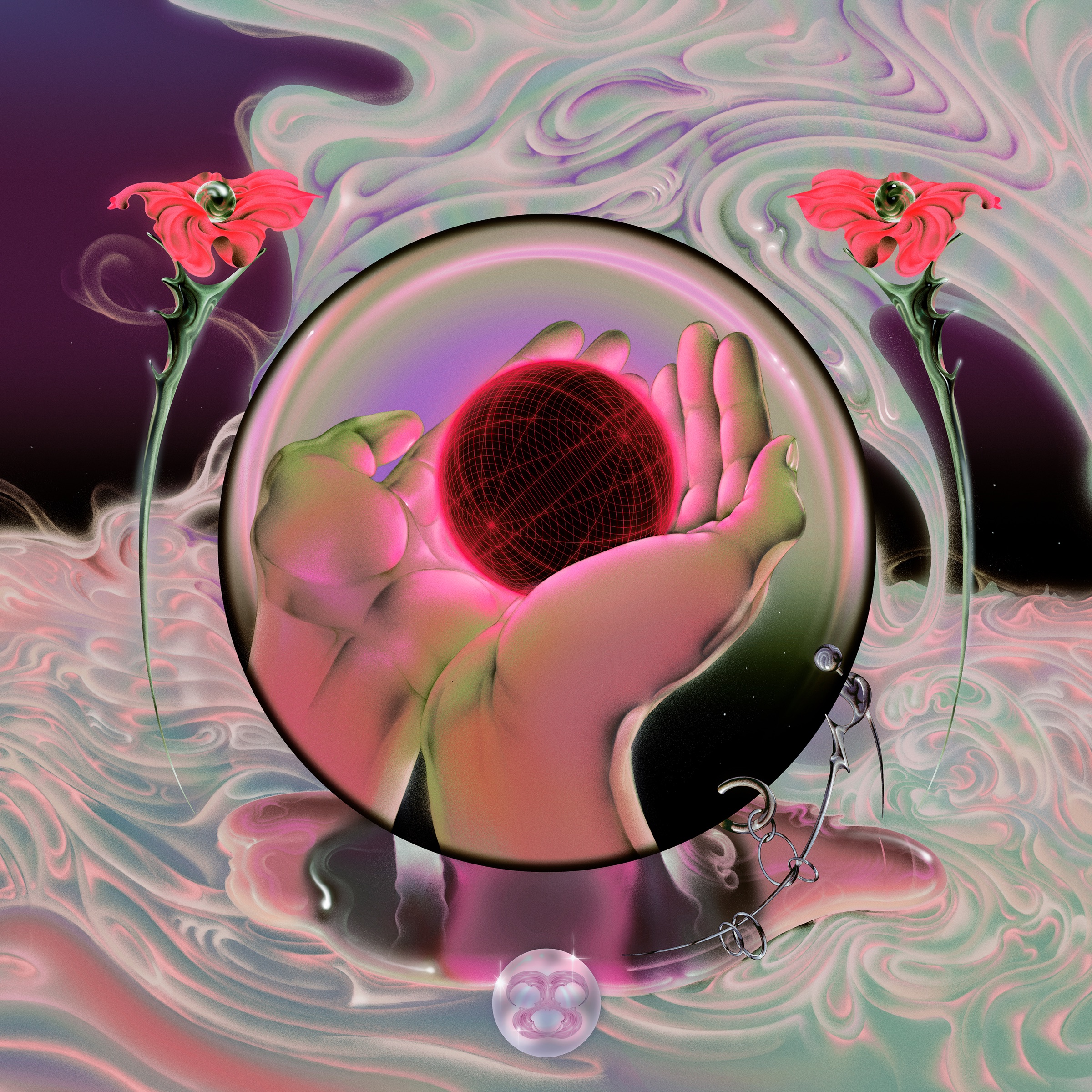 After all of these albums that seem to really push music forward ending up so highly on this list, you might expect that the top 2 would have to be something truly groundbreaking in order to make it all the way to the top. And you would be wrong! I don't think you can really blame me, though, when Mercurial World offers up such a dazzling array of dancy synthpop tunes that I'd reckon you'd be hard-pressed to find someone who doesn't enjoy this album. Every track on the album leads into the next, including the closer, "The Beginning", which loops back around to intro track "The End", making the album a musical mobius strip that one can pick up starting at any song and ride along for as long as they want, and at a tight 46 minutes, the album has pretty much no fat whatsoever, besides maybe the interludes, but they're so short that it doesn't really matter. The songs by themselves are all incredible and unique while still being cohesive, as well, with the bouncy "Ashes to Ashes"-type synths of "Dawning of the Season" into the strings-and-sax breakdowns on "Secrets (Your Fire)" into the noise pop screamalong of "You Lose!" being a particular highlight. That's not to say the second half of the record is weaker, though. After the halfway point, conveniently marked by the interlude "Halfway", the sound shifts slightly from the bangers of the first half to a more slow paced, atmospheric direction while still maintaining the first half's catchiness. The lyrical subjects shift to a more laid-back, romance-centric approach, particularly on songs like "Hysterical Us", "Prophecy", and "Dreamcatching", which I can definitely get behind. That's not to say the second half is without any high points energy-wise, though: "Domino" features an absolutely soul-ripping noisy synth line in its chorus, and "The Beginning" is a certified barn-burner, being possibly the danciest track on the album with an incredible breakdown halfway through, and a perfect sendoff to the record as a whole… if that's where you choose to end it. Through its cyclical nature and the consistent variety of synthpop bangers on display, Mercurial World winds up being a masterclass on how to make an album that is just a damn good time at pretty much any occasion.
#1: Sufjan Stevens & Angelo De Augustine - A Beginner's Mind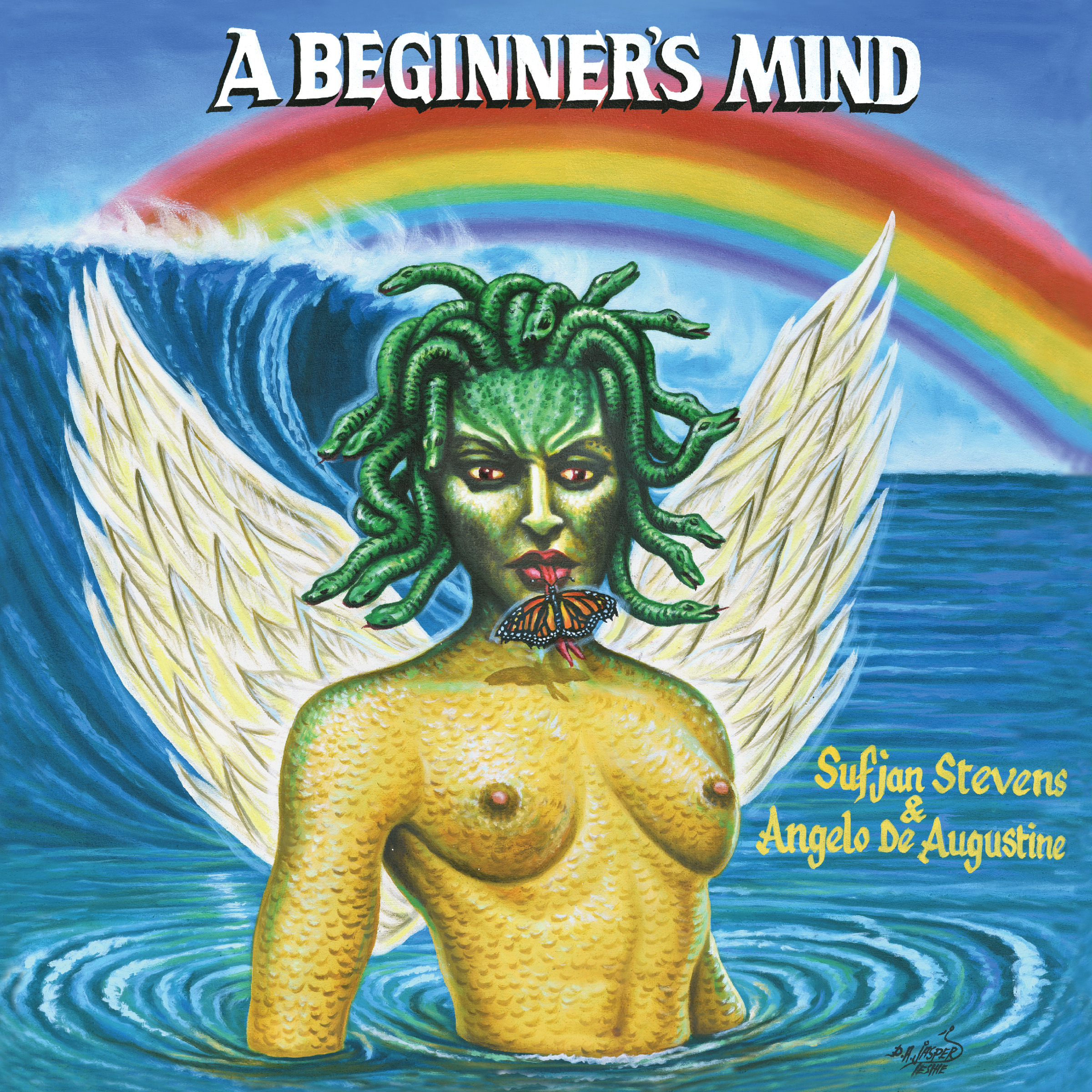 And here at number one, we have another album from my favorite artist of all time, instead of one of the other albums on this list that probably deserves the honor more from an objective standpoint, but all opinions are subjective, and this list consists solely of mine, so there. After Sufjan's synthpop triumph last year in the form of The Ascension, Stevens released another two albums this year, bringing him up to the frankly ludicrous number of 8 albums in the last 5 years, some of which are as long as 150 minutes. The first of these, the ambient collection Convocations, was pretty enjoyable, but it's the second that's getting my nod for the year. A Beginner's Mind, made in collaboration with Asthmatic Kitty Records stablemate Angelo De Augustine, is notable not just for music it contains, but also for the rather odd method of creation it underwent. In order to synthesize these songs, Stevens and De Augustine went to a cabin in upstate New York, watched a bunch of movies together, ranging from classics such as Wings of Desire, The Thing, and The Silence of the Lambs to oddball obscurities like maligned sequel Return to Oz, cheerleader movie sequel Bring It On Again, and Lacrimae Rerum, about which I can find almost no information online, so I wouldn't be able to tell you what it's about. Then, they wrote a bunch of songs about those movies, and then they packaged them into an album for everyone to hear, and then I heard it and thought it was the best album of 2021.
Despite the odd gestation method, however, A Beginner's Mind serves up another one of the best albums of Sufjan's career, as pretty much every "songs" album he's put out since 2010's The Age of Adz has done. In a move that will probably be lauded by people who think that The Ascension strays too far from Sufjan's typical fare, it's also his folkiest album since 2004's Seven Swans. I've always been a big fan of Sufjan's more electronic outings, but it's still refreshing to hear him return to a more simple style of music after the past decade and a half of his music becoming increasingly complicated, barring Carrie & Lowell in 2015, which was suitably folky but also had a lot of ambient influence, enough to make this one a more straight folk effort in comparison. Electronics are used very sparingly, and to great effect, such as the gorgeous synth outro on closer "Lacrimae", leaving the rest of the songs plenty of space to create some absolutely beautiful tunes using the trusty guitar, piano, and occasionally drums. The stretch from "Beginner's Mind" through "Lost in the World" in particular stands out to me as a collection of really beautiful and moody folk tunes that form an extremely solid middle core of the album. That's not to say that the front and back of the record is lacking, though, as songs like opener "Reach Out" and emotional penultimate track "Cimmerian Shade" keep the album well above water for all of its runtime.
Another thing that makes this album really special is that it's a collaboration between one of the most important indie musicians of the 21st century and someone that I had never even heard of before the album was announced, and yet it truly does feel like an equal collaboration between the two. Angelo sings about as many songs as Sufjan does, they both have two songs on the record that they wrote completely by themselves, and there's about an equal number of songs where one of them wrote the music and the other wrote the lyrics between the two. And there's no noticeable gap in quality between the two musicians' work, either: everything plays into the greater whole, and the whole truly is great. Although I haven't heard any of De Augustine's other albums, A Beginner's Mind has definitely got me more than interested in checking them out at some point in the future. And although Stevens has said that A Beginner's Mind will probably be his last album for a good while as he takes a break from making so much music constantly to go shitpost on Tumblr for some reason, the record being a top five album in his already illustrious career means that I'll be more than happy to keep spinning this for a couple of years until his next album comes out. It being the best album to come out this year by anyone as well is just icing on the cake.
This list took a fuckload of time to put together because I was busy with college, but a benefit to this was that I was able to take some time to relisten to more of this music and become even more well acquainted with it, which helped with writing this monster list quite a bit. Hopefully, things I write for here in the future will be less behemoth-like than this, and I'll be able to put articles down more than once every three months. I'm honestly surprised that this site has 2,000 views already, but I'm very grateful to all of you for checking this place out. From what I've already heard out of 2022 (*cough* ants from up there *cough*), we're in for another good year of tunes ahead, so I'll hopefully see you all this time (or earlier) next year for that wrapup list.
(plus im going to be writing about stuff that isnt music more this year i think because its maybe more interesting to write about idk? dont tell anyone)